The broker's group chief executive says the firm is in a 'powerful global position' due to developing the breadth and depth of its specialisms
Insurance broker Howden will appoint Adam Reed as its new managing director of corporate client relations, to build out its global proposition for major corporate clients.
Based in the UK, Reed will focus on building new and developing existing relationships with large corporate clients by bringing together specialist expertise from across Howden's global broking network - including speciality and reinsurance teams.
He will join Howden UK's leadership team as a member of its executive committee, subject to the fulfilment of his contractual obligations.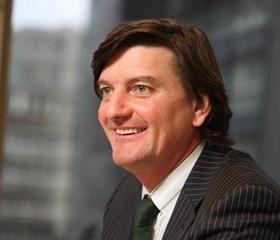 José Manuel González, group chief executive of Howden Broking, said: "Over recent years, we've developed an incredibly powerful global proposition by enhancing the breadth and depth of specialisms that we can offer on a global basis, bringing our retail and speciality broking teams closer together under one brand and expanding our international reach to over 90 countries through our Howden One network.
"Through our commitment to entrepreneurship, we have built a company that attracts the best talent worldwide and trusts its people to develop solutions that are shaped around what's best for their clients.
"It's a fantastic time for Adam to join - we're already proving our value to many multinationals and look forward to further reinforcing our position as the independent alternative."
Fresh differential approach
Reed was formerly Willis Towers Watson's (WTW) global client relationship director, where he worked for nearly six years.
He has over 25 years of experience managing large, complex, global client relationships.
Prior to WTW, he worked as senior relationship officer at Marsh for more than eight years and at broker Aon in a senior role.
Speaking about his new appointment, Reed said: "I am delighted to be joining Howden and contribute towards the next phase of its exciting and fast-moving journey.
"From my initial meeting with David Howden, the energy and passion for creating an environment where colleagues are valued and can be authentic and creative for clients [was] extremely compelling and this has been reinforced in every conversation since."
Chris Evans, deputy chief executive of Howden's businesses in the UK, added: "Multinational clients increasingly recognise that they don't have to go for the same two or three brokers - they have choice and they are choosing us. So, I'm delighted that Adam, too, has chosen Howden.
"His experience will be invaluable in helping us really make our mark by bringing a fresh, differentiated approach to the large and complex account space.''