UK chief executive adds that broker partnerships 'have been working exceptionally well for the first half of the year'
Zurich's 2021 half year financial results depict the story of an insurer bouncing back after the economic sucker punch of the Covid-19 pandemic. For example, its property and casualty (P&C) gross written premium (GWP) grew by 17% between 2020 and 2021, moving from £1,339m in the first half of last year to now stand at £1,570m.
Equally, the firm's P&C combined operating ratio (COR) improved to 80.8%, marking its strongest result in five years. Business operating profit for P&C also skyrocketed from a loss of £35m for the first half of 2020 to a profit £230m after the first six months of this year.
Zurich UK chief executive Tim Bailey told Insurance Times that he is "very pleased with what we're seeing there".
For him, there are a number of drivers behind this half's stellar performance – most notably, "really consistent investment across the business" in building operational efficiencies, as well as focusing on both broker and customer service.
He explained: "If I look over a period of time, we've focused on rebalancing the portfolio, we've focused on our market position and market presence and we've also focused on our operational capabilities, so digitising the business.
"We've invested in the SME and mid-market space and in a new regional trading platform. [Head of retail] Dave Martin joined the business a couple of years ago and has really driven the step change in our capabilities in that space, which has seen us grow in SME and mid-market.
"We've focused on digitisation across all parts of the business, including, for example claims, introducing [artificial intelligence] into the claims space to dramatically reduce turnaround times.
"So, really consistent investment across the business in both efficiency and broker and customer service and obviously doing that alongside the steps to make sure we're focused on those parts of the market where we've really got expertise and where we can really drive growth.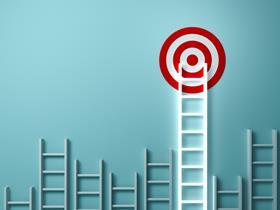 "It's a combination of all of those things which have helped us to deliver strong results both on top line and on bottom line and on customer satisfaction."
Regarding Zurich's P&C book specifically, Bailey added: "We've benefited there from benign weather in the first half and to some degree, frequency benefits, but it really reflects a strong underlying performance and efficiencies that we've put into the business and rebalancing the portfolio over recent years."
He described Zurich's H1 financials overall as "really, really strong", with "good growth, really strong profitability and great customer service metrics, which I think is underpinning that strong performance".
Strengthening broker engagement
In part, Bailey attributed Zurich's financial successes for 2021's first half to the insurer's broker partners – he said these relationships "have been working exceptionally well for the first half of the year".
He continued: "We've really worked hard to improve our service levels and to improve our engagement and I think we're seeing that come through in terms of recognition from brokers and the broader industry, but also in terms of [our] results."
Bailey added that moving into H2, opportunities to meet brokers face-to-face will resume, "which is great".
Despite this "very strong engagement with brokers" and feeling "very good about where we are" in terms of broker partnerships, Bailey emphasised that Zurich is "not complacent".
"We're constantly focused on strengthening that engagement and improving our service," he said.
Driving growth
Despite working at Zurich for the last 13 years, Bailey only took up the mantle of UK chief executive at the start of this year, taking over from former UK boss Tulsi Naidu, who is now Zurich's Asia Pacific chief executive.
Bailey told Insurance Times that he is "really enjoying" the new role so far.
He said: "We've had a really strong first half of the year and what's really pleasing about that is we're seeing good financial results, we're seeing great results in terms of our customer satisfaction levels, we've seen that really strong improvement and we're also seeing good recognition from the market.
"I was fortunate enough to join a very, very strong business, a very strong team and we've really focused on just continuing to deliver to the market, which I think we're doing very well."
Looking ahead to 2021's H2, Bailey believes "the business is in very good shape", despite acknowledging that Covid-19 makes second half predictions "difficult".
He continued: "We'll continue to focus on driving positive outcomes for our customers and brokers and to continue driving growth in the second half."