Insurance Times speaks to some of the top women in insurtech in honour of International Women's Day this month, spotlighting individual contributions to the sector as well as unpicking the value of having a diverse workforce
Despite women still being under-represented in the insurance industry, the situation is slowly improving.
The insurtech sector currently employs around 6,500 staff, according to trade body Insurtech UK. Although the exact figures for gender diversity within the insurtech industry specifically are unknown, in a LinkedIn post last week, Insurtech UK said that it: "felt it was only right to celebrate the women who make our amazing community what it is.
"Words will never be able to describe the value that these people bring to the UK insurtech sector, so we're going to stop talking and let their names speak for themselves."
According to the ABI's most recent data, women now hold 29% of board roles in insurance – an improvement of 25% compared to 2019.
Some industry voices believe that continuing to address this figure could be a huge opportunity for the industry, as a diverse workforce holds insights that can lead to growth and innovation.
In honour of International Women's Day (IWD) on 8 March, which seeks to help forge a gender equal world, Insurance Times speaks to some of the top women in insurtech about the value a diverse workforce can bring, while spotlighting their individual contributions to the sector.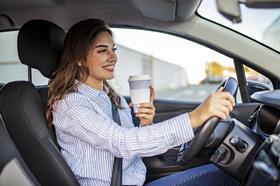 Thinking differently
Vicky Wills, Zego's chief technology officer, told Insurance Times: "The value of women in insurance is simple - diverse teams make better decisions, build better products for customers and, in turn, improve the financial performance of companies.
"Representation of women and all minority groups is vital to the insurance industry as we enter an age where technological innovations fundamentally change the way we live and move.
"However, to see real change and entice more women into a heavily male-dominated industry, companies must invest more of their efforts into progression, promotion and development over the longer term."
Sam White's insurtech MGA Stella is a prime example of this type of investment. Its products are designed by women, for women, with features such as personal belongings coverage being upped to insure expensive handbags.
Sarah Greasley, chief technology officer at Direct Line Group, agreed that "diversity allows a business to think differently", driving better business outcomes.
She continued: "We need to make science, technology, engineering and mathematics (STEM) subjects more accessible, interesting and exciting to girls before they enter secondary school, so that they are more likely choose STEM subjects at the age of 14.
"Showing girls how technology is built with a purpose, whether this is solving problems related to climate change, or even a pandemic, will also help with engagement."
The number of women working in Direct Line is significantly higher than the industry average, which Greasley said "drives a step change in collaboration and innovation" but also influences culture. Direct Line has invested in leadership programmes where potential talent is put forward for further training.
Anthea Shaw, head of client services at London market insurtech TIW agreed that that diversity in insurance has increased, compared to 30 years ago when she began working but there is still a long way to go.
She said: "Insurtech in the London market in particular faces the double challenge of two traditionally male dominated professions coming together – insurance and technology. That said, on the consultancy side of the business we have no problem attracting and retaining women, with women accounting for 75% of roles. For technical roles it is a different story, and whilst at TIW we now have 30% of technical roles filled by women, I believe it is more like 10% across the wider market.
"The other issue for the insurtech sector of course is insurance itself. The London market for example is still dominated by men, particularly on the underwriting and broking sides, many having joined the market as it is in the family. Women are making great strides, but often this is still in areas such operations, not to mention HR and finance. Insurance is not alone – and many sectors of the UK are just traditional and resistant to change. Look how long it took the UK for example to get women into higher political office."
Shaw said that there is a shortage of female developers, programmers, coders, data administrators and system architects and few applications for these roles from women. In addition to this is Brexit, making it difficult to recruit staff from the European Union.
Greasley pointed out that businesses need to have more role models at the top to help women see themselves in certain positions.
Christen Smith, global head of sales at Flock, said: "In my experience, companies with strong female representation tend to have a more holistic definition of success.
"Women are also great at participative decision-making, often leading to a more inclusive work environment. This kind of environment empowers everyone to speak up and gives the company access to a much wider range of viewpoints, which can often lead to some incredible problem solving."
Silvi Wompo Sinclair, group head of portfolio at Swiss Re agreed, she said that females bring "an anicdote to group-think, openness to new ideas and a more balanced environment".
Janthana Kaenprakhamroy, chief executive and founder of Tapoly, said: "Diversity helps increase a company's competitiveness, through mirroring the profiles of a wider range of clients and allowing customers to be served by staff that can communicate and understand different languages and cultures."
Equal voice
Women are also under-represented in the technology sector. Kinga Boboc, Aviva's senior IT procurement manager and chair of the York Women in Tech network, argued that women need to have an equal voice in technology development. This is because women consume technology in a way they did not 50 to 60 years ago.
She said: "Women are still under-represented in IT roles, so we try to fill this gap."
For example, Aviva uses external collaboration programmes such as the Girl Guides, STEM Ambassadors and STEM Awards.
"It takes courage to go for it, ask for information, ask questions. But the message is that it's not impossible," Boboc added. "So, it's with pride I can say I can talk deeply about IT concepts after just three years into the job."
Eleanor Brodie, data science manager at LexisNexis Risk Solutions, believes addressing this under-representation is a "huge opportunity" for the industry.
"Personally, I think it needs to be done before women enter universities and perhaps even before children enter senior school because at that point, the gender divide is already apparent," Brodie said.
Brodie believes this "gender divide" can be addressed in three ways – young women need to see others like them in technology roles, both men and women need to be involved with child rearing and all young people need access to technology.
Shaw who has also been a mentor for many women over the last decade, agreed that this change needs to be "driven from the bottom up" but she is optimistic.
Meanwhile, Sinclair believes that this change should be driven from the top down with more senior females hired who can inspire younger employees, she advocates honest feedback as "women will never have a sporting chance unless they get to hear the truth about their performance the same men do".
Vera Van Gool, IT business manager at Aviva UK, added: "In tech, the higher up the ladder we go, the less female representation we see. We need to empower women to believe in their ability to progress. But we also need to make sure everyone is on this journey, no matter their gender - to think outside the box when we hire and not just recruit people like ourselves."
Van Gool believes that women working in insurtech means customers are better represented and improves innovation. She previously chaired the York Women in Tech network and is involved with Aviva's gender equality community, called Balance.
Liri Halperin Segal, founder and chief executive of insurtech LeO, agreed: "As a female chief executive in the insurtech space, I simply don't think there is enough representation of women in leading roles today. As an industry, we must change this.
"I have seen that it is vitally important that executives guide and encourage talented women to aim for their next promotion. This should be part of a company's KPIs: as a startup, everything should be measurable and that includes things like equal pay, equal recruitment opportunities, equal promotion, and educating employees on women's equality issues."
Segal explained that insurtech is highly focussed on innivation and therefore it "should also about creating organizations that are representative of how companies should be built".
Delivering the 'how' of diversity
Kyrsten McCartney, product design and research manager at Cytora, echoed this viewpoint, highlighting that similar groups of people would equal similar results because their combined experience would make ideas limited.
McCartney said: "The 'why' of a diverse workforce is clear, but the 'how' is a bit more complicated. I would say there are two pillars on how we get there in insurance. Firstly, it's about getting the company culture right. And secondly, reviewing how jobs are advertised and your recruitment process."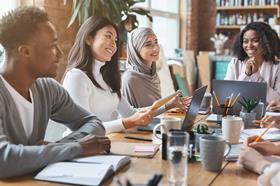 Kelly Lyles, board advisor at Cytora and former chief executive, client and country management at AXA XL, said that at entry level, there is a 50:50 gender split in insurance, but in more senior roles, women are still a minority.
However, Lyles said that the Covid-19 pandemic has levelled this playing field as insurers have seen first-hand that being physically present in an office no longer equates to a job well done, she added.
Nyasha Kuwana, FloodFlash's head of product, said: "Moments like IWD help us focus on [the] external attributes of diversity.
"This is important because what is often external - such as gender, race and disability - manifests itself internally, in how we think.
"Diversity is hard because it challenges us and takes us outside of our comfort zone."
Likening pushing diversity to completing a tough workout, Kuwana added "the more you do it, the less discomfort you'll feel and the stronger you'll become".
Focus on people, not checkboxes
Meanwhile, for others - like Jo Wall, finance and business manager at Insurercore - gender is irrelevant.
She said: "Women do not bring value to insurtech; qualified, energetic and enthusiastic professionals" do. However, these two things are not mutually exclusive.
Wall warned against focusing too much on gender. "The way forward? For me, it is focusing on people, not checkboxes," she said.
"Feminism and equality, for me, is about not having to justify myself as a 'woman' in insurtech. I have been in insurtech for over four years and my gender has yet to hold me back - it has yet to help me either."
Charlotte Gregory, senior associate at Capital Law, agreed that a woman's talent is not subject to gender alone. She acknowledged a common thread, however – the resilience in navigating a sector as a minority. This, she believes, is of great value in the insurtech sector where a "test and learn environment" is operated.
Gregory also cited perception as a key differentiator to female leadership – the ability to spot opportunities to push businesses forward, identify risk areas as well as paying attention to how women are perceived in a role, rightly or wrongly.
Expanding on this, Sabine VanderLinden, Alchemy Crew's chief executive, said many women tend to lead with purpose and empathy, which is key to delivering growth to shareholders and stakeholders."