Following a CII group's call for action that mandatory qualifications or a minimum number of years' experience should be introduced in order for brokers to advise clients, industry experts share their opinions…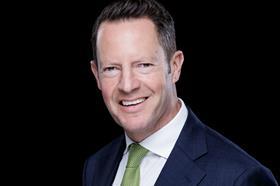 Peter Blanc, group chief executive, Aston Lark
When asked, most clients already assume that insurance brokers have to have a professional qualification - they are usually pretty surprised to find out that this is not the case.
In my view, insurance purchasing needs to be supported by advice.
It can be a complex area and even relatively straightforward coverages can create a huge number of disputes - in my experience, around one in five household claims fail, implying that 20% of claimants have misunderstood their coverage.
Customer outcomes would be hugely improved if every customer took advice.
The people providing that advice, however, need to fully understand and know what they are advising on - a professional qualification would demonstrate this to the outside world and help to elevate insurance broking to its correct status as an important, advice-driven profession.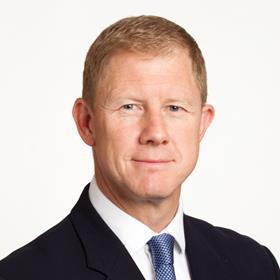 Nick Hobbs, chief distribution and regions officer, Allianz UK
The answer is yes, but it's not formal qualifications that advise clients.
So much expertise that brokers provide is through experience and continual learning. Insurance is a wide-ranging discipline, so one insurance certificate can't give you all the general and specialist knowledge for every situation.
We work in a proud profession and one that, from a client perspective, would benefit greatly from more obvious marks of professionalism. Qualifications are a key part of that and yet they don't always receive the focus they demand.
We have sought to rectify this with our Allianz Partners Academy, which launched in its current format in the second half of 2020 – this offers access to professional qualifications and apprenticeships, webinars, training courses and LinkedIn Learning. There's always more to learn and challenges to grapple with.
As a profession, we should hold ourselves to a high standard - if a formal qualification can help us to better consider and address industry-wide challenges, maintain high standards or improve customer trust, then the delivery of such a qualification should be sought out more often.
As insurers and brokers, our very role is to provide advice, cover and guidance that supports customers. If I were buying insurance, then trust would be really important to me.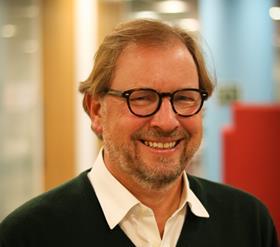 Ian Hughes, chief executive, Consumer Intelligence
The FCA's new Consumer Duty, the final rules of which were published in July 2022, clearly states that firms will be required to provide products and services that are designed to meet customers' needs, that help customers achieve their financial objectives and which do not cause them harm. Firms are also expected to deliver good outcomes when it comes to consumers' understanding of their insurance purchases.
In the entire history of insurance, no one has ever got excited about buying an insurance policy. It's a grudge purchase and, as such, consumers do not spend hours studying the intricacies of the cover included in their policy.
Our own data confirmed that a consumer's understanding of their cover and any exclusions featured in their policy is uncomfortably low in the majority of cases.
This means that consumers are at risk of being underinsured.
In home and motor insurance, price continues to reign supreme in a consumer's purchase decision-making process and, at a time when the cost of living crisis is putting incredible pressure on consumers' wallets, there is a significant risk that people will increasingly opt for lower cover products.
So, there is undoubtedly a need to help consumers make better and more informed decisions by improving consumer understanding. Enforcing mandatory qualifications for advisors could be one way to ensure consumers get the cover they need, however a large proportion of consumers shop for and buy their cover online, so this singular approach will not solve this widespread challenge.
The digital journey is another area the industry needs to turn its attention to when it comes to helping consumers make informed decisions when purchasing insurance.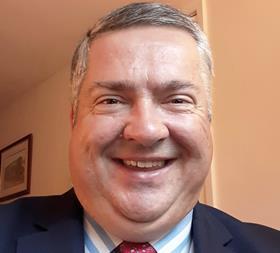 Branko Bjelobaba, principal, Branko
Of course brokers need to have a formal qualification.
Why wouldn't someone who wants to be a professional and to be thought of as a professional not have a professional qualification? Surely all employers should want broking staff to have a formal qualification, unless they want to be thought of as a trade or industry?
There is no way that insurance will ever be considered a profession without everyone having a qualification - I take great pride in mine.
Advice is key when it comes to broking, not what brokers can earn. The job role should be centred on achieving what is best for the client, underpinned with knowledge, experience, assessed competence, ongoing continuing professional development and a professional qualification.
Professionals from other financial services sectors don't shy away from qualifications, so why does the broking sector?
Victoria Canton, group HR director, The Clear Group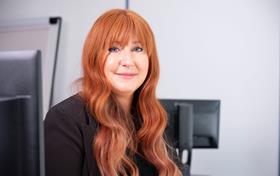 The insurance industry is already facing a limited talent pool. Making entry into our industry more difficult through the need to obtain a professional qualification may deter people from looking at insurance as a career.
We ask all of our broking employees to complete the Chartered Insurance Institute's (CII) Certificate in Insurance as a minimum.
However, if for any reason an individual is not able to complete this, it would not stop us working with them to establish how they learn best and to use different methods to ensure they have an up to date, in-depth understanding of the products and services being offered to clients.
At The Clear Group, there are staff who don't have any professional qualifications, but they are known as industry experts in their fields of specialism.
A qualification obtained by minimum years of experience, as suggested in July 2022 by the CII's New Generation Insurance Broking Group for 2021, would be especially valuable for this group of people.
Insurance is evolving all the time and requirements such as continuing professional development (CPD), conduct rules and regular competency sign offs can continue to provide clients with comfort that we have trained staff who are providing advice.
If we are to introduce mandatory qualifications, to ensure that we are able to continue to develop diversity in the insurance industry, we need to be able to provide support and assessment through a variety of different mechanisms.
Neal Lumb, group sales and marketing director, Verlingue UK
In every other aspect of life, when you need crucial advice - be it about health, wealth, the law or taxation - you would seek the advice of a qualified professional.
It therefore feels ridiculous to ask a client to trust you with the protection of millions of pounds of assets, peoples' livelihoods or the health and wellbeing of their staff if you are not properly qualified in the eyes of your professional body.
For me, the attainment of professional qualifications is a reflection on your commitment to your clients and to your sector to bring your A game every single day.
The interesting question is not 'should you have a qualification to advise clients' because for me, that's a given. The interesting question is more 'should the level of your qualifications dictate the level of exposures you are allowed to advise on?'
If we, as a profession, are committed to providing our clients with advice they can trust - to the same degree as they would trust their solicitor or accountant - then creating certainty in their minds starts with the attainment of professional qualifications, followed by proudly explaining this expertise to them.