It believes that renters are the most under-served market in insurance
Home insurance insurtech, Urban Jungle has revealed a new £5 monthly fixed-rate renter's insurance product, which it described as the "Netflix for insurance."
It's a fully flexible pay-as-you-go policy, charges no interest and allows policyholders to renew their cover on a monthly basis and claims to give customers "more choice."
It's chief executive Jimmy Williams told Insurance Times: "It's almost unheard of for there to be a fixed rate insurance product in home insurance, and you very rarely see accidental damage included as standard."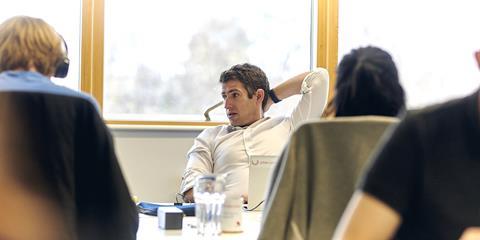 It is this that he said makes the firm stand out from others on the market.
"Little extras like there being zero charges for changes and cancellations and being able to buy a policy in a couple of minutes, make us stand out a lot - both from traditional insurers and other InsurTechs," he added.
Under-served renters
Williams explained that renters are the most "under-served in terms of insurance."
"It's an important problem, because about 40% of households in the UK are rented," he said.
And explained that he wanted to make the process quicker, easier and cheaper for this particular market after struggling to find good insurance when he was younger.
In a recent survey commissioned by Urban Jungle which looked at 1000 UK renters, the insurtech found that 77% of people didn't have contents insurance while 30% found it unaffordable.
It also found that 26% of renters would be open to buying insurance from a small or new insurance brand.
London was also recently found to be the most expensive for annual home insurance premiums according to Consumer Intelligence.
"We're helping these people come into the market by building affordable policies, but also appealing to people who are just too busy to get insurance sorted, by giving the option to buy in minutes," he added.
The problem he explained was that traditional insurance providers have always shied away from the renters' market.
"Whilst our customers do like to have fun, they are also responsible, and we can't see any difference in claims rate from what you might expect from a homeowner," he said.
Pay-as-you-go insurance
Underwritten by ERGO UK, the monthly renters' insurance product starts at £5 per person, the price is "entry-level" meaning that this is the starting price.
Urban Jungle also offers the option for customers to take "fully comprehensive cover" if they wish with "transparently-priced add-ons" such as out-of-home cover.
Williams said the insurtech designed the product so that "it is easy to play around with price, so if you add cover or change your excess then you instantly see a change in price."
Urban Jungle is a London based insurtech MGA founded by Williams and Greg Smyth its chief technology officer.
It has received £1.2 funding to date and is part of the new body Insurtech UK.
It also offers contents, gadget and tenants liability policies.
Subscribers read more