Here we feature Goodlord and DAS UK Group entry into Claims Partner of the Year
Goodlord and DAS UK Group entered its rent protection and legal expenses insurance policy
What key achievement did your entry highlight?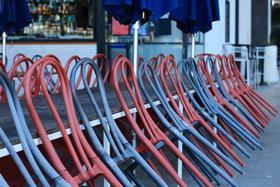 DAS UK, a specialist legal expenses insurer, partnered with Goodlord, a leading proptech firm, to revolutionise the landlord rent arrears claims process.
Together, we devised a Rent Protection and Legal Expenses Insurance policy that guarantees the landlord's missing rent following a breach of tenancy agreement, while funding the cost of legal work. We also created an automated digital claims process, to reduce the time to make a claim or resolve a legal dispute, while ensuring swift payment of rent, encouraging fair settlements, and minimising the need for legal proceedings - a process that was strongly tested during the Covid-19 crisis.
Can you share data or testimonials to back up your bid to win?
Our claims process enabled claimants to file a claim in under ten minutes without requiring any hard copy documentation. Our early intervention processes helped tenants, guarantors and landlords reach agreements - resolving a third of claims without any need for litigation.
"Without the support and speed of service provided by Goodlord and DAS, our landlords would have been badly affected financially. As the claims process includes mediation we felt comfortable that all parties were trying everything they could to meet their own commitments while keeping tenants in their homes," Ellie Donaghy, lettings director, Andrews Property Group
What sets your firm apart from the other shortlisted contenders?
Every decision we made during the pandemic put the customer first. Our customers were struggling to keep up with changing legislation so we hosted interactive webinars, created website FAQs, and shared data capture and payment plan templates.
We paid landlord claims during the 90-day period covered by the Coronavirus Act, while doing everything we could to give landlords options that would avoid the need to issue eviction notices to tenants, despite it being legally possible.
Our flexible and digital approach helped keep thousands of tenants in their homes during the pandemic and helped landlords keep their investments.
How will you celebrate if you are the victor?
Our customers were instrumental in the success of this new and innovative process, especially through the mediation process with the different parties involved, so we'd aim to celebrate with them too - as safely as possible, of course.