Here we feature Digi2L's entry into Excellence in Technology – Service Provider
Digi2L entered its bespoke online claims management portal
What key achievement did your entry highlight?
The successful delivery of a bespoke online claims' management portal, with automated assessment and validation of claims, for a mass claims exercise, within just seven days.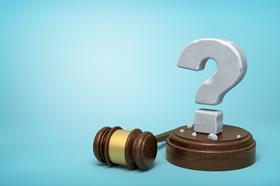 Over 50% of all claims received passed strict criteria for straight-through processing and fast-tracking to the payment stage, shortening the reimbursement wait time for eligible claimants through claim life-cycle reduction.
Can you share data or testimonials to back up your bid to win?
The new portal saw 60,000 claimants register their claim within the first 24 hours, capturing 200 claims per minute at its operational peak.
What sets your firm apart from the other shortlisted contenders?
What sets Digi2L apart as a unique service provider to insurers is its proven track record in combining a practical understanding of leading-edge technology with over a decade of in-depth experience in the complexities of claims management provided by parent company, Rightpath Insurance Solutions.
Digi2L applies its insight to unite both fields of knowledge in the development of practical, beneficial, and flexible solutions designed to provide best-in-class support to insurers and their customers.
How will you celebrate if you are the victor?
Digi2L are currently working on further innovative enhancements to challenge the standard online claims management model and to assist insurers with efficiency and cost-saving new features.
If we are successful chosen as winners of the Insurance Times Awards 'Excellence in Technology - Service Provider' category we will likely channel that considerable excitement back, as renewed energy, to deliver further great results on our clients' behalf.