Here we feature Collective Benefits entry into MGA Initiative of the Year
Collective Benefits entered its tailored on-demand insurance proposition for the self-employed
What key achievement did your entry highlight?
Despite being a huge, fast-growing sector of the modern workforce in the UK and beyond, the self-employed remain a niche segment, poorly understood and underserved by the insurance industry.
As the world's first insurtech platform offering unique, tailored and portable insurance products, we solve two problems simultaneously: reducing worker churn and increasing engagement for on-demand platforms, while also providing the critical benefits and protections their independent workers need and deserve.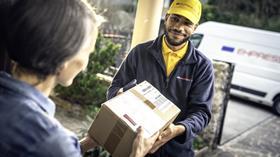 Through this, we've enabled our insurer partners to help create products for a whole new segment of the market and underwrite business that has historically been difficult to access.
Can you share data or testimonials to back up your bid to win?
"Our industry has historically struggled to adapt to the changing dynamics and technologies of the workplace but by partnering with connected digital platforms, such as Collective, we can now create and distribute policies more efficiently, which ultimately means more cost-effective insurance products for the end user," Lewis Kateley, Canopius Group
What sets your firm apart from the other shortlisted contenders?
There's a mismatch between what independent workers desperately need and what the industry currently offers and so really, we've built first of their kind insurance products completely from scratch, having only launched this year.
It's been a team effort to make this possible, involving the expertise, ambition and vision of not only our own financial product, digital product, operations and engineering teams here at Collective Benefits, but the commitment and insights from our partners in insurance and the on-demand economy.
Collectively, we've enabled both insurers and on-demand platforms to step in to provide the necessary protections for the UK's self-employed.
How will you celebrate if you are the victor?
We'd be beyond delighted to share the win with our team, partners, investors and, of course, our members. We're so proud to look back at what we've achieved this year, and this award would really top it all off!