Here we feature Ninety and Talbot Underwriting's entry into Business Partner of the Year
Ninety and Talbot Underwriting entered its partnership for product innovation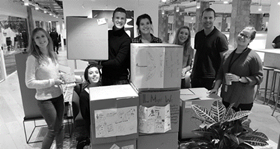 What key achievement did your entry highlight?
Ninety partnered with Talbot Underwriting to support the next phase of growth of their internal innovation capability. There was an opportunity to develop a more customer/user-centric approach and bring the wider organisation on board. Ninety lived up to the challenge to assist in bringing to life a solution that their customers would use, and which would provide commercial benefits to the business.
Through our innovation methodology, training modules, and the project, Ninety engaged with over 70% of the organisation, spreading an innovation mindset and leaving behind a 'customer-centric' approach that has enhanced their team and left a real momentum regarding what Talbot is capable of.
Can you share data or testimonials to back up your bid to win?
"Working with Ninety was both a pleasure and a success. We achieved successes and moved at a pace that we simply would not have managed on our own. Ninety fitted into our team seamlessly, quickly understood our ambitions and the problems we needed to overcome to realise them," Jamie Garratt, head of innovation, at Talbot Underwriting

"Having Talbot involve me in this pilot made me feel like they have me on board and that they trust my advice and opinion, they lean on us if they want to test out something cool and we'd do the same," an anonymous broker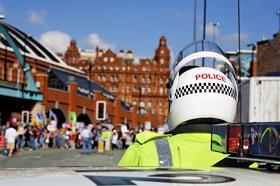 What sets your firm apart from the other shortlisted contenders?
Ninety are true business partners, not mere consultants. This is reflected in the insurance sector voting us Consultancy of the Year 2019.
Our structured 123 Framework™ enabled us to work with Talbot to push boundaries and focus on the user needs.
Not only did we partner to develop a customer-centric proposition, but along with the internal process improvements, we have assisted Talbot in adapting culturally to embrace, even further, an innovative way of working. As a social enterprise, Ninety was also pleased to donate 90% of profits from this project to charities working to alleviate global poverty.
How will you celebrate if you are the victor?
Ninety is a true people's organisation. We have celebrated the achievements so far in this journey with our team, clients, partners, and the organisations that benefit from the 90% of profits that we give to charity as part of our social mission. We are grateful for the recognition from the awards and we'll make sure that the victory is celebrated collectively in style.