Here we feature Clear insurance Management's entry into Commercial Lines Broker of the Year
Clear Insurance Management entered its three fundamental principles
What key achievement did your entry highlight?
To continue driving our business strategy forward, we stick to three fundamental principles: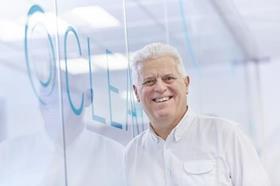 • Our customers come first. Everyone at Clear abides by this golden rule, regardless of their role, and it represents the keystone of our client-centric approach to doing business
• To deliver sustainable and profitable growth: our proven track record demonstrates this achievement, year after year
• To "do the right thing" by all the parties that we engage with and to work in close partnership with all our stakeholders to achieve our mutual goals.
Can you share data or testimonials to back up your bid to win?
Clear began trading in 2001 with one office and eight members of staff producing £1.3m GWP and revenue of £300k. Today, we operate from 10 offices and employ 400 staff responsible for £200m GWP and £40m revenue. We also have 27 successful acquisitions to our credit.
Moreover, two recent acquisitions have enabled us to offer in-house webinars to our commercial property clients on topics that directly affect them, as well as greatly expand our risk management advice and guidance service. We've also become the number one broker for 'Right of Light' insurance in the UK.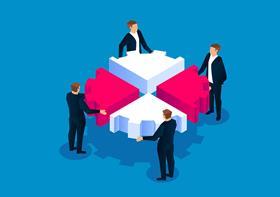 What sets your firm apart from the other shortlisted contenders?
Our clearest differentiator is not a product or a service that we offer; it is how we treat people. Guided by the principle 'to do the right thing' we strive to stay true to our vision and values - to remain personal and compassionate as a business and not become remote or "corporate" as we continue to grow.
This prevailing attitude governs how we recruit staff, how we acquire other businesses and underpins the overall service that we provide.
Our investment, ultimately, is in our people, their talent, relationships, and ambition – that's where progress lies, not in the pursuit of short-term profits.
How will you celebrate if you are the victor?
If Clear were fortunate enough to be named Independent Broker of the Year or Commercial Lines Broker of the Year, our first act would be to express our enormous and heartfelt gratitude to all our clients and staff.
Without their continuing loyalty and support, we couldn't hope to be among the shortlist of contenders for these prestigious awards.
Unfortunately, current circumstances must prevent us from celebrating in person if we do win. Nevertheless, a virtual glass or two will certainly be raised by all of us to toast our achievement and mark this very fortuitous occasion for our business.