Here we feature entry Collective Benefits entry into Insurer Innovation of the Year
Collective Benefits entered its 'Time off Work' product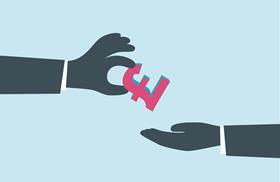 What key achievement did your entry highlight?
Personal insurance products are unaffordable, inappropriate and inaccessible to the UK's six million self-employed individuals, 96% of whom are without income protection as a result.
Our 'Time off Work' product closes this protection gap, as the first and only solution in the market to:
Provide fixed daily benefit regardless of historic income levels to accommodate variable income and simplify the overall claims process.
Cover flexible workers for longer term critical injury.
Offer family and compassionate leave to this unique and underserved niche. Delivered through our end-to-end platform, individuals can be protected in a few clicks and within just 30 seconds.
Can you share data or testimonials to back up your bid to win?
With over 10,000 members on our platform, all partners have reduced their worker churn and expanded their programmes with us.
"We reviewed many insurance products and Collective Benefits was the best in the market - not only have they developed benefits that specifically meet our self-employed drivers' needs, but the flexibility and service they provide has been a breath of fresh air," Jonny Goldstone, Green Tomato Cars, chief executive.

"Collective Benefits is the best in the market having rebuilt insurance and benefits specifically for the gig economy, flexibly and digitally first," Seb Robert, Gophr, chief executive.
What sets your firm apart from the other shortlisted contenders?
The self-employed segment is fast-growing, yet worker vulnerability is becoming an increasingly critical social issue.
At Collective Benefits, we set out to completely reimagine insurance for independent workers by bridging the gap between the two.
The self-employed fall outside of traditional models of insurance. It was a huge ambition but in just six months we succeeded in creating a whole new market.
Designed to be more flexible, intuitive and transparent, our end-to-end, digital-first platform and 'Time off Work' product have enabled us to effectively address the unique needs and challenges facing this community for the very first time.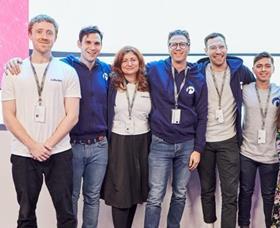 How will you celebrate if you are the victor?
The team here at Collective Benefits would be beyond thrilled to receive this award as recognition for all their hard work and ambition.
We of course would say a huge thank you to Canopius Group, who worked with us on 'Time off Work' to rewrite income protection for the self-employed and would be delighted to share the news with our supporters, partners and our community.
Perhaps we'd raise a glass or two in a virtual toast.