Here we feature entry into AXA's entry into Marketing Campaign of the Year – B2B
AXA entered its response to the pandemic coronavirus in its entry into Marketing Campaign of the Year – B2B
What key achievement did your entry highlight?
Our entry recognises a true team effort, in response to the Coronavirus crisis, to providing practical support and guidance to our broker partners and their clients.
Can you share data or testimonials to back up your bid to win?
We have received lots of positive feedback from brokers and clients alike, with comments such as:
"The risk management guides you are currently producing are really good… we have been providing them to clients who have given excellent feedback."

"Your Covid-19 updates, and in particular the Business Support - Back to Business guides, are excellent. They are by far the best of the communications we have received."
The numbers also back up these comments, with over 10,000 brokers engaging with our updates, and record traffic to our broker website axaconnect.co.uk
What sets your firm apart from the other shortlisted contenders?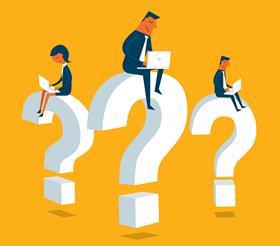 This wasn't a B2B marketing campaign in a conventional sense, but the activity had the attributes of a successful marketing campaign, communicating important messages quickly, clearly and effectively.
The engagement and feedback we have received has indicated we enabled brokers and clients to have more informed conversations and helped guide their response to the crisis.
How will you celebrate if you are the victor?
If we win, the first thing we'd do is share the news with the huge number of people around the UK who have been involved in this activity, from across the AXA group, our business partners and our brokers.
Winning would be great recognition for the energy and commitment they have all shown through a time of great uncertainty.