Here we feature entry into Global Risk Partners entry into Independent Broker of the Year
Global Risk Partners entered its shared customer driven priorities as an independent broker
What key achievement did your entry highlight?
The strength of an independent broker is measured by the outcomes it delivers for its clients as much as by its commercial results.
As we have grown, so far completing 65 acquisitions (19 in 2019-20 bringing £20m income) to become one of the UK's largest independent brokers, we have never lost sight of this. GRP brokers all share the same customer-driven priorities, bringing their own expertise and deep understanding of local markets.
This enables us to combine personal service with enhanced product proposition – more than 100 in-house products available via our intranet, supported by national insurer partnerships.
Can you share data or testimonials to back up your bid to win?
Serena Humphrey, The F Word, said: "You always look after me and I don't have to worry about anything. Highly proactive - going way above and beyond and looking for better solutions for me."

Emma Johnson, Calibre Autos, said: "Absolutely fantastic, would not use anyone else. Simply brilliant service, understands and meets our business needs always."

Andrew Frey, Searchlight said: "The Group's differentiated 'hub and spoke' model and entrepreneurial, owner-driver culture has enabled GRP to build a leading market position through impressive growth. By combining local presence with deep data-driven expertise, GRP offers a better product set and superior service."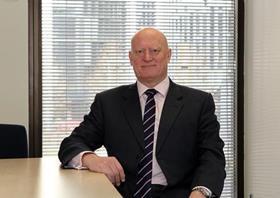 What sets your firm apart from the other shortlisted contenders?
The shortlist underlines the strength of the independent broking sector in the UK and we are delighted to be on the shortlist.
Our differentiator is our buy-integrate-grow business model, which combines market-leading M&A execution and strong organic growth to deliver outstanding value for all shareholders.
We incentivise key management through an equity share in their business, or other growth incentives, fuelling GRP growth as "hub" brokers source their own local acquisitions.
How will you celebrate if you are the victor?
We will savour the moment, although it's a great shame that we won't be able to savour it at the Insurance Times awards dinner this year. I suspect we'll have a glass or two to celebrate before we get back down to business again