The job role will see the new hire develop GRP's digital capabilities and build long-term relationships with insurer partners
Independent insurance intermediary Global Risk Partners (GRP) has appointed Dan Berry as its new chief underwriting officer for its underwriting division.
GRP's underwriting division is a portfolio of eight MGAs that distribute specialist and niche personal and commercial lines products – it controls more than £140m gross written premium (GWP).
As part of his role, Berry will oversee the use of data and analytics to aid risk selection across these businesses, as well as spearhead underwriting and product innovation.
He will also have responsibility for the use of technology to develop GRP's digital capabilities and will be required to liaise with the firm's existing insurer partners to build long-term, sustainable relationships.
Berry will report to GRP Underwriting's chief executive Clive Nathan.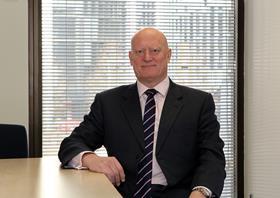 Speaking on the new hire, Nathan said: "Dan is a highly experienced manager of underwriting portfolios who will add significant expertise to the business.
"At GRP Underwriting, we are already using digital practices in order to marry our strong underwriting tradition with the advantages of technology and data analysis, which will be a key factor in the future success of our business."
Leading role
Berry joins GRP from insurtech startup Coverly, where he worked as underwriting and pricing director.
Prior to this, he spent four years at Aspen Risk Management as the firm's head of underwriting for London.
Other companies he has worked at includes W/R/B – part of the W R Berkeley Corporation – boutique MGA AML and Evergreen Underwriting.
Commenting on his new position, Berry said: "GRP Underwriting is already one of the largest MGAs in the UK and I'm excited to be joining a business with ambitious growth targets, a clear vision and the financial backing to make that vision happen.
"GRP Underwriting has a proven track record under Clive's leadership and is well positioned to continue to deliver outstanding service to our broker partners and their customers combined with excellent results for our insurer partners.
"I look forward to playing a leading role in achieving the long-term strategic ambitions of GRP Underwriting."
GRP has more than 1,600 staff and manages around £800m GWP.