Here we feature GRP's entry into Commercial Lines Broker of the Year
GRP entered its service proposition for commercial clients
What key achievement did your entry highlight?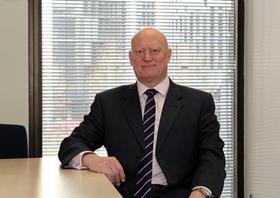 Last year (2019) saw the GRP make 19 acquisitions; EBITDA was up 42%, income grew by 25% to £139m, and GWP approached £800m GWP. 2019 was capped by Searchlight Capital Partners acquiring a majority stake.
Many of our acquired brokers, operating via our hub and spoke model, are determinedly local, having built a strong retained book over many years.
With GRP, they can provide a highly personal local service, with added firepower from an enhanced product proposition (over 100 in house products available via an intranet directory), supported by national insurer partnerships which ensure good deals for our clients.
Can you share data or testimonials to back up your bid to win?
As our director, Andrew Frey (Searchlight) said: "GRP has bult a leading market position through impressive growth. By combining local presence with deep data-driven expertise, GRP offers a better product set and a superior service to its clients. This customer centric culture is at the heart of our investment thesis."
What sets your firm apart from the other shortlisted contenders?
Our service proposition for commercial clients has been further improved with the acquisition of an online risk management portal in 2019. This platform was enhanced with a Covid-19 management module and provided free to all commercial clients over the first six months of the crisis.
Technology is also key, and our central data warehouse delivers operational, technological and functional integration, supported by a cross-business, real time, data analytics platform. In 2019 we surveyed our client base. On likelihood to recommend, the net promoter score for GRP brokers was 58. A score over 50 is excellent.
How will you celebrate if you are the victor?
We will savour the moment, although it's a great shame that we won't be able to savour it at the Insurance Times awards dinner this year. I suspect we'll have a glass or two to toast our success before we get back down to business again