Here we feature Paymentshield's entry into Marketing Campaign of the Year – B2B
Paymentshield entered its illuminate campaign entry into Marketing Campaign of the Year – B2B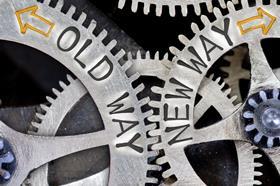 What key achievement did your entry highlight?
After research we conducted with UK Finance found a £47.8m commission gap from missed General Insurance (GI) sales in 2019 alone, we launched the "illuminate" campaign to shine a light on the GI opportunity for advisers to ignite conversations with clients, grow their business, and recoup an otherwise untapped income stream.
Since the onset of coronavirus, we adapted the campaign slightly to focus on how GI can help illuminate the path to growth for advisers. Our vision throughout, however, has always remained the same: to empower and champion the adviser community to advise on GI.
Can you share data or testimonials to back up your bid to win?
Our research found that 60% of advisers regularly missed GI opportunities; since the campaign's launch, 700+ firms who had not quoted with us prior to August have now quoted on a GI policy.
We have seen strong returns across our initiatives:
Our 22% discount on Home Insurance led to a rise of 165% in the run-rate of daily quotes;
Unique views of materials in our new CPD centre stand at 1250+;
And since the launch of our Adviser Hub, we have exceeded numerous KPIs – users rose 47.9% (target 20%), with an 86.4% increase in unique users (target 20%).
What sets your firm apart from the other shortlisted contenders?
Recognising the volatility in the market due to Covid-19, we leveraged the "illuminate" campaign to focus on GI as a vehicle of recovery, regrowth, and dependable income for advisers throughout and beyond lockdown.
We launched a series of on-demand webinars to help advisers embed GI into their sales process, delivered a virtual conference with over 1,000 registrations and 17 partners, and ultimately created a community from which advisers were able to learn best practice, inspire and support one another and work together – no matter where they were in the country – to return to growth.
How will you celebrate if you are the victor?
The Insurance Times Awards was one of the highlights of last year for us, and we are hoping to recreate the atmosphere this time round, albeit virtually. Expect tone-deaf karaoke of Queen, Bon Jovi, and Journey from each member of the Paymentshield Marketing team.