Here we feature Arbitrate's entry into Excellence in Technology – Service Provider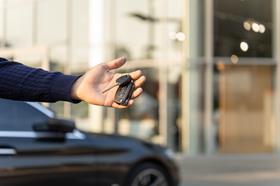 Arbitrate entered its cost saving credit hire solution
What key achievement did your entry highlight?
Typically, Basic Hire Rate evidence has either been cost prohibitive to source or inconsistent if produced in-house. Arbitrate has addressed this problem by providing standard and easy to use evidence at a price point that delivers savings against all claims, including the shorter rentals/smaller vehicles.
This evidence also allows insurers to renegotiate or exit their CHO (Credit Hire Organisation) protocols, by providing appropriate, accurate and irrefutable rates evidence. Arbitrate saves insurers huge sums of money; for bigger insurers, into seven figures per annum. Clients were receiving huge invoices from CHOs, unable to mount a strong defence; Arbitrate solves this.
Can you share data or testimonials to back up your bid to win?
With one insurer we saved a potential 76% against their incoming Credit Hire invoices (subject to final negotiation by the client).
One recent example was a claim for £10,956, which we helped our client settle at £922, using Arbitrate evidence. Many clients have used Arbitrate to challenge a CHO protocol arrangement.
One did so and is now saving well into seven figures per annum against one provider.
Gary Barker, Claims Director, AA, said at the I Love Claims conference in 2019 that Arbitrate was the most exciting innovation he had seen across the insurance industry in the last 12 months.
What sets your firm apart from the other shortlisted contenders?
The technology that we've built within Arbitrate is completely unique. We capture more data, from more rental providers, on a more frequent basis than anyone else. We deploy advanced automation technologies to capture and store the data, then use a mixture of automation and human intervention to extract the data from the system and present the response back to the client.
We have a vast data store and have now designed a predictive analytics engine, with the ability to state what rental costs are likely to be in future, in certain postcodes, for certain vehicles, on certain days.
How will you celebrate if you are the victor?
Obviously very challenging to celebrate in this environment! I think the best that we can manage is to post a bottle of (affordable!) fizz to each team member's house, then crack them open and do a virtual 'cheers' on a Zoom call.