The new board member is replacing Kirsty McKno, who stepped down last month
Trade body the Credit Hire Association (CHO) has appointed AX Group chief executive Lucy Woods as its new chair, succeeding Kirsty McKno, who stepped down from the position in November.
In this role, Woods will chair the newly created CHO board, which will work to set the strategy for the CHO and improve member benefits.
Woods's fellow CHO board members are senior figures from across the credit hire industry.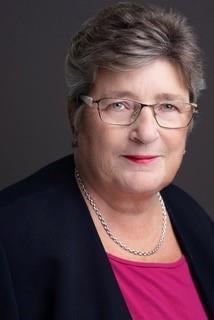 In addition to Woods's appointment, Peter Gomes, currently head of business at the trade body, has been appointed interim chief executive.
Woods said: "The board thank Kirsty for her service to the industry and look forward to building on her legacy.
"The credit hire sector provides an invaluable service to consumers needing mobility after a road traffic accident and as we prepare for the future of the industry and the challenges it faces over [the] coming years, I want the board to play an active and constructive role in identifying strategies that strengthen the industry and its professionalism."
Improving understanding
A key aim for Woods in taking up this role is to improve the broader perception of credit hire – she believes that the sector is little understood by the public, media and politicians.
"We want to address that," she said. "In its investigation into credit hire that concluded in 2014, the Competition and Markets Authority (CMA) found that credit hire added around £3.50 to the overall cost of a motor policy.
"For that £3.50, consumers involved in an accident can access an equivalent vehicle while their own is off the road.
"It means mums and dads can take their kids to school, or get to work, or do their shopping. It is a worthwhile price to pay for being able to lead a normal life in difficult circumstances and our members are proud of their role in delivering this vital service."
Alongside acting as the group chief executive for AX Group, Woods is also a non-executive director for Newrotex and Shared Access LLC.
Previously, she served on the Patten Commission for Policing of Northern Ireland (part of the Northern Ireland Peace Agreement), as a non-executive for Digiweb Holdings in Ireland and as chair of the Institute of Telecommunication Professionals.