Here we feature DWF Law LLP's entry into Claims Product Solution of the Year – Service Management
DWF Law LLP entered its credit hire router solution, to see more fantastic Q&As from finalists, click here
Don't miss out, book your table here.
What key achievement did your entry highlight?
DWF are the first legal business to develop a Credit hire Router which routes news claims featuring credit hire based on predicted behaviours – [including] clean/likely/full credit hire fraud to fast track genuine hires to settlement and to increased repudiations in fraud and credit hire fraud.
DWF's predictive and profiling and intelligence teams have identified firms operating under an umbrella model whose key drivers are to survive the whiplash reforms and exploit Covid-19 situation to make profit and work with clients on counter strategies to defeat claims saving our clients millions of pounds.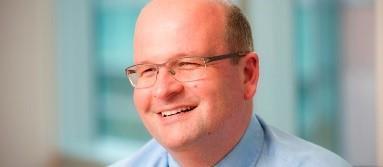 Can you share data or testimonials to back up your bid to win?
Laura Nimmo – Aviva, said: "DWF have helped highlight the issues around inflated and commercially driven layering and then helped develop counterstrategies to tackle. This has led to significant savings for Aviva."

Richard Guest – RSA said: "DWF are tenacious in their pursuit of what is right/just for the premium paying public. DWF uses both data and intelligence to formulate pro-active strategies to combat /prevent fraudulent activity."

Stephen Dalton – IFB, said: "The work that DWF have done to identify/highlight the issues around commercially driven claims layering both to the IFB and to it's members through recent IFB intelligence forums, is to be commended."
What sets your firm apart from the other shortlisted contenders?
DWF have uniquely built a credit hire router and have been market leaders in the identification of umbrella and pop up firms whose drivers are to make profit through adverse behaviours.
DWF's has been a catalyst for collaboration between clients and industry bodies to tackle the major threat of layered credit hire claims specifically throughout the covid 19 period when we hosted numerous Microsoft Teams forums and sessions to share Intelligence on latest scams and potential frauds.
How will you celebrate if you are the victor?
We will have a fantastic time at the awards, no doubt followed by an after party.
---
Not subscribed? Become a subscriber and access our premium content