Here we feature Deacon Insurance's entry into Claims Team of the Year.
Deacon Insurance entered its proposition for recruitment and employee training to deliver best customer outcomes, to read more fantastic Q&As from finalists, click here
Don't miss out, book your table here.
What key achievement did your entry highlight?
We harness the power of Gallagher and 30 years of intelligence and insight to make informed investments in recruitment, training, development, product innovation and infrastructure; all of this to get the best outcomes for our customers.
The experience and knowledge of our colleagues to always achieve the best outcome for every customer is demonstrated in high retention rates: 9 out of 10 customers renew with Deacon every year.
Our commitment to our colleagues, providing them with unrivalled opportunities for training and development, is witnessed in our employee retention rate: 90%.
Can you share data or testimonials to back up your bid to win?
"In 2009 Charles White Ltd appointed Deacon to broker the insurance requirements for a large and diverse residential portfolio under our management.

"We have found Deacon to share the same ethos of service excellence, operating with integrity and in the best interests of our clients. We highly regard the can do attitude, a willingness to truly understand our business and the requirements of our clients," David Hutton, managing director, at Charles White Ltd.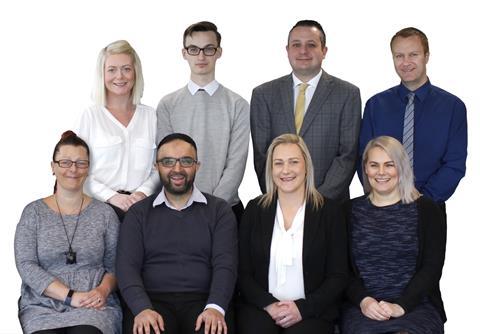 Deacon in-house claims team. Back from left: Vicky Elliott, Ben Choudhiry, Luke Tarlton (claims team manager) and Julien McGowan. Front from left: Lucy Homolova, Naveed Sadiq, Amy Davies and Laura Grabham.
What sets your firm apart from the other shortlisted contenders?
It has to be our people; more specifically, their personal commitment and values.
Every client is cared for as a person who needs help – not merely a claim to be processed.
It is this that creates a great customer experience and the loyalty that has helped make Deacon the success we enjoy today. They are values that cannot be taught and extend far beyond the work environment.
We match every employee's fund-raising efforts up to £700 per year. Over the past three years, colleagues have raised more than £45,000 for local charities and, despite the Coronavirus, we remain optimistic of achieving our target to raise a further £10k this year.
How will you celebrate if you are the victor?
Celebrate with our colleagues and take great pride in sharing the news of our success with the Gallagher world and beyond.
---
Not subscribed? Become a subscriber and access our premium content