Credit hire boss waves 'a red flag' in a bid to mitigate escalating van insurance premiums
The shortage of new and replacement commercial vans risk causing "huge claims bills for van insurers, which will inevitably feed through to higher premiums", said Jodi Daubney, managing director of commercial credit hire company Magna Accident Services.
According to Daubney, Brexit, Covid-19 and the booming home delivery sector have made new and replacement commercial vans "as rare as hen's teeth, risking huge claims bills for van insurers".
This is against a backdrop of increasing van sales. For example, The Society of Motor Manufacturers and Traders (SMMT) found that overall van sales grew to nearly 100,000 in quarter one of 2021, while the light commercial van market grew by 43% year-on-year. Pickups and larger vans grew by 36% and 60% respectively over the same time period.
Despite this evidenced demand, Daubney quoted further SMMT research which showed that UK commercial van manufacturing for the domestic market fell by nearly 33% in the first two months of 2021, compared to 2020 – she attributed this to the difficulty in getting parts from the European Union (EU) and changes required to the just-in-time manufacturing processes following Brexit.
She told Insurance Times: "There is increased demand, but falling supply is leading to long lead times for a new vehicle. If you have an accident and your van is written off or needs repairing, you're in trouble.
"With waiting times for new vans extending to January 2022 for some models, insurers will be dealing with very unhappy customers if they won't build in extended hire periods while customers wait for a new van to arrive."
Longer credit hire periods, however, ultimately leads to increased costs for insurers, which could get passed back to policyholders through premium rises.
"Nobody wants to overpay for their van insurance, especially in a pandemic-hit economy, but I am waving a red flag now and urging the industry to work together to keep a lid on premiums," Daubney urged.
Research from Consumer Intelligence published in January 2021 showed that van insurance rose by 2.3% during the second half of 2020.
Write off risks
Daubney added that there may be further problems for credit hire companies and insurers that subscribe to the General Terms of Agreement (GTA) – this is a voluntary protocol between insurers and credit hire companies that aims to remove friction and delays in settling credit hire claims.
She said: "As a GTA subscriber there is a limited time we can leave a client in a replacement vehicle after they have received their total loss cheque. We will not be paid for any hire period which cannot be justified."
This has the potential to be a growing problem as, typically, commercial vehicles are written off following a road traffic accident (RTA) if repair costs are in excess of 60% of the vehicle's value - the rising cost of parts makes it more likely that repair costs will hit that threshold, Daubney noted.
She emphasised that all credit hire firms providing commercial mobility, regardless of GTA membership, may need to agree with insurers to extend credit hire time periods.
A further issue could arise from van users "buying 'new for old' policies", said Daubney. This "means that if their vehicle is written off during the first two years then they are provided with a new like-for-like vehicle".
However, "tradespeople buy particular van models because they need to be appropriate for the type of work they do, including the interior fit out.
"For hundreds of thousands of tradespeople, their van is their livelihood and the last thing we want is for them to be unable to carry on with their business because they can't access mobility."
A green answer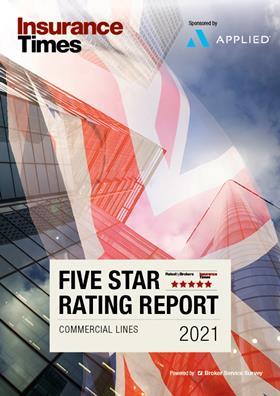 One solution to this "perfect storm", however, is the use of green or used parts to repair vans and reduce the current backlog. This could even be a temporary step while repairers await the arrival of new parts, Daubney explained.
Finding a way to tackle this supply and demand issue is important as Daubney warned that some van drivers may opt to continue driving their damaged vans rather than wait for a replacement or new vehicle.
This is a particular problem "if customers worry they won't have an adequate replacement while their own van is being repaired [or will be] in the bodyshop for a long time waiting for parts".
"Millions of small businesses will be emerging from the pandemic desperate to get back to work and their mobility will be essential," Daubney said.
"If drivers are involved in a RTA, they may have to choose between using a damaged vehicle or being off the road because they can't access a replacement. That is a serious risk for the public."