The insurtech hopes to make improve safety on the roads and reduce insurance costs
Telematics provider ThingCo has partnered with van insurance broker Business Insurance Solutions (BISL).
It will see ThingCo's telematics device, Theo being rolled out to van drivers in the UK to improve road safety and slash insurance costs.
Martin Williams, chief operating officer at ThingCo said: "The deal with BISL demonstrates that the market for usage-based insurance opens up massively if you have the right technology and offer the right services to support the driver beyond simply offering them a cheaper insurance quote.
"It is great to work with an innovative and enterprising partner like BISL which is embracing leading edge technology to support their customers' safety.
"In doing so they and their insurer partners also stand to gain from lower loss ratios, improved customer engagement and greater long-term loyalty."
It follows fatal and serious road casualties involving van drivers at a record high in 2019, according to the latest road casualty data from Theo.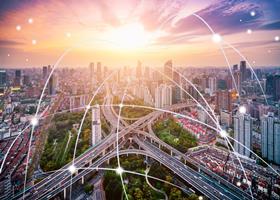 Big attraction
BISL has more than 85,000 van insurance customers, and it distributes its products on all of the major comparison sites as well as having its own affinity and affiliate program.
Lance Testa, group commercial director, BISL said: "We have always known that telematics can help reduce road traffic accidents and lower claims costs, but we have been waiting for the right device solution before entering the market. ThingCo's smart and discreet device delivers on many levels.
"Self-fit was a big attraction but also the output from the device which allows us to analyse at a granular level the driving behaviours and patterns of our clients and reward them accordingly.
"The output also gives us real-time MI which we can use to protect our insurer partners by instant intervention and taking appropriate corrective action working in conjunction with the customer.
"We are also very impressed with the people at ThingCo and have real confidence that our combined enterprising spirit, expertise and market knowledge will make this a huge success."