Martin Williams, chief operating officer of ThingCo, tells Insurance Times how next-generation telematics technology is helping motor insurance brokers prepare for a different world after COVID-19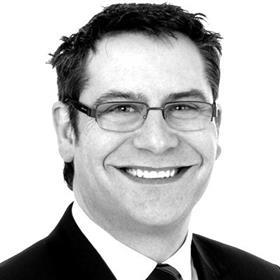 As someone who has worked in the motor market for many years, latterly focusing on telematics – what is your take on broker versus insurer telematics adoption?
Brokers have been quick to understand and want to leverage the benefits of next generation telematics – in fact we've signed a plethora of deals with brokers in the last six months which has been fantastic.
Telematics data and technology creates a very direct proposition with loads of customer engagement opportunities and that really plays to brokers' strengths.
I think it's fair to say that the engagement benefit has increased in importance as a result of the pandemic. Brokers are looking for niche segments – older drivers; occasional drivers; delivery drivers; drivers with past convictions for example and they are searching for ways to do more for their customers at an individual level - telematics offers them that opportunity on a plate.
Insurers have tended to be more cautious. You can understand why, they are bigger beasts with lots of moving parts and telematics has been a fractional part of their business.
However, we need to remember insurers sit behind the broker telematics propositions so they are starting to see the benefits of low-cost next generation technology, delivering second by second data in reducing claims losses. As a consequence we're currently in talks with a number of major insurers.
Are you seeing more interest from the market as an outcome of the pandemic?
Almost certainly. I believe brokers and insurers are conscious of the potential long-term changes in driving habits, the pressure on household finances and the risks of fraud. They are looking at telematics as a way to help them respond to these changes. What we need to remember is that we're heading into a post-pandemic world and hopefully a rapid recovery with GDP expected to return to pre-pandemic levels by mid-next year. We need to look at telematics as a solution for both the short and longer term.
Yes, we may see a hybrid of home and office working and yes, people may feel insurance based on their miles would be more suitable for them. We may also see an increase in local travel where statistically most accidents happen, or in 18 months' time we could see the 'new normal' revert to just normal again - making a big assumption that lockdowns nationally or regionally won't reoccur. The point is that telematics offers flexibility and a certain level of control for the customer that may have more appeal now as a result of the pandemic but will also work well for a wide range of drivers in a post-pandemic world.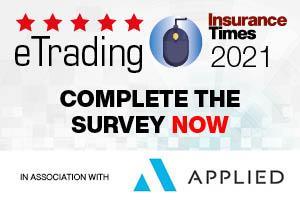 Do you think there's an argument that telematics data isn't used as well as it could be for pricing and at claim?
This is one of the chief reasons why traditional telematics hasn't worked beyond the young driver market. Leaving aside the data quality variances between different devices which have hindered confidence in the data, essentially the market hasn't maximised the value of the data, particularly at FNOL. That's why we have been so keen to develop our smartFNOL solution to enable the market to use second by second data, including Intelligent Voice, to support the customer and manage the claim, from the moment of collision through to settlement.
We do need to cut the market some slack here though. Telematics is complex and when it is a small part of a book of business the effort versus reward has been a tough nut to crack. That's why working with a specialist partner makes perfect sense.
How do you think next generation telematics is going to play out over the next year?
We are at a really exciting stage in ThingCo's journey. Interest in our solar powered, Intelligent Voice and AI-enabled device has snowballed, deals are being struck and the device is flying off the shelves of our newly expanded Newcastle distribution centre.
As I said earlier, I believe we're going to see increasing appetite from insurers as they start to see the success of next generation telematics in reducing claims losses through their broker partners.
The long-awaited whiplash reforms are also now set to become effective in May 2021. This will enable consumers to lodge their own low value RTA claims via a small claims portal, while those with claims over £5,000 can enlist the services of a personal injury lawyer. Clearly next generation telematics data has a hugely valuable role to play in both small and large claims to help validate the circumstances of the accident and the severity based on the highly granular level of data collected.
The FCA's pricing remedies are also on the horizon which we believe will drive the market as a whole to consider how they can evolve their pricing practices to meet the new regulations so that may again lead to increasing interest in next generation telematics.
But ultimately, as our devices roll out and more drivers find out how telematics data can work to their benefit – not just their insurance provider's benefit, I hope we will see a real shift in consumer attitude, with telematics insurance becoming something people really start to value.
Can you share any insights in terms of changes in behaviour as a consequence of the pandemic?
One of the many areas in which telematics is really effective is identifying when a vehicle insured for private and domestic use is being used for commercial purposes. Delivery driving has become a side hustle during the pandemic and we have spotted several instances of vehicles clearly being used for local food deliveries. It doesn't take a huge amount of deduction when you spot repeat journeys to and from the same fast food outlet.