Delivery driving, in particular, carries a greater amount of risk than vehicles insured for social, domestic and pleasure purposes
Around 5% of new private or domestic motor insurance policies are currently covering vehicles completing takeaway food and online shopping deliveries, according to research by telematics insurtech ThingCo.
These findings were uncovered via driving data collected by Theo, ThingCo's solar powered telematics device.
Theo is currently installed in more than 2,000 vehicles as a result of partnerships the insurtech has created with brokers and insurers over the past four months.
Martin Williams, chief operating officer at ThingCo, said: "We are in the early stages of the market's adoption of Theo, so what we are seeing could be the tip of the iceberg.
"There has been a sharp rise in delivery driving during the pandemic as a side hustle and we know it has provided a valuable source of income for many as well as serving the needs of local communities.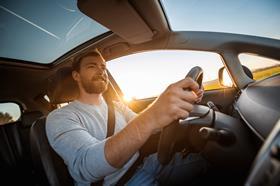 "However, the volume of policyholders failing to disclose that their vehicle is being used for commercial purposes has exceeded our expectations.
"The personal lines motor market is largely a bystander to this problem - it's only through driving data that they can take action before the risk becomes a claim."
'Huge level of risk'
ThingCo, therefore, has developed an artifical intelligence-based data visualisation solution, to help speed up the process of identifying fraudulent policies where drivers have not arranged the appropriate cover.
The mapped trip data aims to expose journey patterns, such as frequent stops within a distinct area, indicating the vehicle is being used for business instead of social, domestic and pleasure.
Williams added: "Delivery driving carries a huge level of risk, particularly where late-night food deliveries are concerned.
"It is vital these drivers are identified and encouraged to arrange appropriate cover, not only to help ensure that if they do have an accident, they are able to claim but also to protect anyone else innocently involved in a collision.
"This is a perfect example of the huge power of real-time driving data in helping the insurance market understand and mitigate risk to better protect their customers and their bottom lines."
ThingCo's product, Theo, fits to any vehicle's windscreen. It has its own SIM card and comes with a mobile app to help track journeys. Theo also records control driving data and provides personal driving scores to encourage safer driving.