2020 also saw 'significant changes' in the types of motor claims fraud
Law firm DAC Beachcroft's counter fraud team has saved insurer Aviva more than £12m in motor claims last year, after identifying 2,000 fraudulent claims.
Due to this work, 1,400 claims were rejected completely with no payouts. For the remaining 600 claims, there were partial payments because they included fraudulent aspects.
Within these figures were numerous trial wins, strike outs, fundamental dishonesty findings and criminal sanctions were pursued.
Dan Prince, counter fraud partner at DAC Beachcroft, said: "Despite understandable delays with court hearings and the pace of litigation, we worked with Aviva to continue to protect customers from the harmful effects of fraud.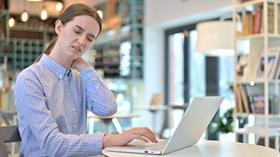 "Aviva's zero-tolerance approach to fraud, combined with our innovative methods of fraud identification and handling, continues to deliver results for genuine customers."
Both firms remain committed to fighting fraud across all claims areas this year, while maintaining the message that fraud is not victimless.
Different from other fraud
New data-led approaches to identifying claims farming, costs layering and professional enablers were accelerated last year by DAC Beachcroft, alongside a continued focus on sanctions and enforcement for certain cases, such as the case of Ryan Fenton.
Fenton received an eight-month prison sentence, suspended for 12 months, for a phantom passenger claim for personal injury and associated losses in November 2020.
Richard Hiscocks, director of motor and casualty claims at Aviva, said: "Motor injury fraud is different from other forms of fraud – it involves organised gangs targeting innocent motorists to deliberately cause accidents, putting motorists at risk of physical harm, and diverts scarce public resources away from real need.
"The continued pursuit of injury fraud reminds us of the serious need for the whiplash reforms, which come into effect this May.
"As these results show, Aviva will work with our partners to ensure that we do not pay fraudulent claims, even if we have to spend some money to fight them, and that we will defend our customers and their reputations from the plague of whiplash claims in the UK."
Significant changes
Meanwhile, 2020 saw "significant changes" in the type of motor claims made, with Covid-19 and the upcoming whiplash reforms both being a contributing factor. Although the initial lockdown triggered a fall in motor injury claims, fraud cases increased both in frequency and variety.
For example, reduced traffic volumes during the first lockdown caused a drop in opportunistic, low-speed impact and fraudulent slam-on claims, such as 'crash for cash'.
Prince added, "Over the year, we saw a change in the landscape of motor claims with a fraudulent element and the emergence of concerning new trends.
"Indeed, lockdown turned static fraud indicators on their head, which meant that we quickly had to develop dynamic 'lockdown logical' approaches to the identification of fraud."
However, phantom or bogus passenger claims and claims that were entirely premeditated, whether they were staged or fabricated, rose by 10%.
Aviva's claims data for 2020 showed that for one-in-nine motor injury claims, there was an element of fraud - and most were for whiplash.
Moreover, motor claims across the industry became increasingly varied and more expensive in 2020, especially bolt-on claims for damaged mobile phones and laptops, as well as a rise in the cost of credit hire claims, which was mainly caused by spurious delays with repair times, and loss of earnings.
On average, motor injury claims increased in value by an estimated 10% during 2020.