As personalised insurance increases in demand, the broker has 'firm ambitions to grow our telematics book of business'
Right Choice Insurance Brokers has partnered with insurtech ThingCo in a move to adopt next generation telematics technology.
Under its Autosaint brand, Right Choice customers will be sent Theo – a solar powered, voice-enabled telematics device developed by ThingCo that customers can self-fit to the windscreen of their car.
The second-by-second data collected by the device aims to help support driver safety, deliver fair pricing based on driving behaviour and incurred mileage, as well as create a smooth claims experience through ThingCo's smart first notification of loss (FNOL) process.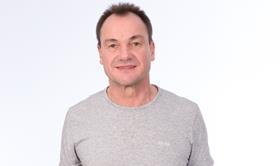 In the event of an accident, the device will ask the customer if they are ok and alert the emergency services if necessary.
Darren Joseph, managing director at Right Choice, said: "We have firm ambitions to grow our telematics book of business in response to the increasing demand for more personalised insurance cover.
"We want our customers to enjoy a swift and frictionless onboarding experience, the reassurance of voice support when needed, with pricing and claims services based on real-time, high quality data.
"Only ThingCo is able to deliver this unique combination of benefits and we are delighted to form this new partnership so that we can leverage the many years' experience of the ThingCo team."
As part of the partnership, Right Choice will migrate all its existing policies across to ThingCo.
Martin Williams, chief operating officer at ThingCo, added: "From the ease of installation of the Theo device to the way we can deliver feedback and risk analysis during the lifetime of the policy and at claim, Right Choice will easily prove they are the right choice for consumers looking for more from their motor insurance.
"This contract further cements ThingCo's position as one of the insurance market's leading telematics partners, in just under a year from the launch of our device."