Despite keeping 'prices affordable', there is a 'huge difference' between costs for certain age groups, says pricing expert
Over a quarter (27%) of the five cheapest motor insurance quotes derive from telematics firms – the highest figure recorded by market research firm Consumer Intelligence since it started collecting this data in October 2013.
This figure formed part of the company's latest Car Insurance Price Index, published today (18 October 2021).
The index highlighted that the average cost of car insurance is now 11.4% below pre-Covid levels, with premiums plunging 9.4% in the last 12 months – the average motor premium in the UK is £751.
However, with traffic levels increasing now that lockdown has lifted, prices are beginning to stabilise again – falling just 0.9% in the last three months.
Consumer Intelligence pricing expert Harriet Devonald said: "Take up of telematics policies has always been higher with younger drivers in a bid to help them get on the road for less, but even this age group are now using the technology more, with 62% of the cheapest five quotes now telematics-based for the under 25s. This is an almost 10% increase since the start of the pandemic."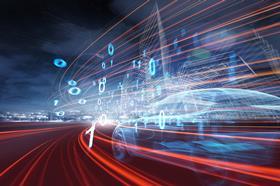 Age group differences
Considering age differences, individuals aged under 25 saw the biggest yearly decrease in their car insurance premiums (10.5%) between October 2020 and October 2021. Motorists aged between 25 to 49 also recorded a drop in motor premiums (9.6%), as did those aged over 50 (8.2%).
Despite this, car insurance costs remain high at £1,589 for a typical annual policy. Breaking this down further, a driver aged 25 to 49 will usually pay around £568 for an annual policy, whereas the someone aged over 50 will normally pay £353 a year for car insurance.
Devonald added: "Even with telematics policies working hard to keep pricing affordable, there is still a huge difference between age groups."
Average overall premiums for motor cover have increased 13.3% since 2013. However, prices have fallen nearly 20% since the pricing peak in September 2017.
Consumer Intelligence's data was compiled using customer quotes from price comparison websites and key direct providers.