Pandemic linked lockdowns saw car insurers reap £118 per policy, states ACSO's research
Motor insurers are banking a pandemic payout of £3.3bn, which equates to £118 per customer, according to a new report from the Association of Consumer Support Organisations (ACSO).
The report, Profiting from Pandemic Premiums, which was commissioned by ACSO and written by economics consultancy firm Pragmatix Advisory, looked at the impact of the Covid-19 lockdowns on the profits accrued by motor insurers.
It found that motor insurers have benefited from a windfall of £118 per policy because fewer people made motor claims during the pandemic - the ABI, for example, published figures in March 2021 showing that the number of motor insurance claims settled fell by 19% in 2020.
ACSO's report found that the government's work from home and national lockdown mandates contributed to a 25% drop in car usage last year - vehicle usage has remained "well below normal levels" since March last year, the report noted.
Car accidents and thefts also decreased in 2020. The research highlighted that vehicle theft fell 21% in the year to March 2021, recording 190,000 fewer theft incidences per year compared to the 12 months to March 2020.
Matthew Maxwell Scott, ACSO's executive director, said: "The insurance industry's own statistics underline what a bumper year 2020 was for car insurers. Mileage fell by 25%, accidents fell by 23% and thefts by 21%, yet premiums fell by just 9%.
"This means the pandemic enabled insurers to boost their profits from underwriting motor insurance by £3.3bn, but the hard-pressed motorist has barely benefited. Insurers need to give consumers a break and commit to a substantial and immediate cut in car insurance prices."
ACSO is urging the motor insurance industry to be far more transparent about pricing, given that motor insurance is a compulsory purchase.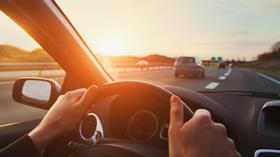 Reduction in premium not enough
The report also highlighted that motor premiums had reduced slightly, but not enough.
Mark Pragnell, founder of Pragmatix Advisory and one of the report's authors, said: "Our analysis of published information from the ABI and the financial performance of the largest insurers shows that the 18 months of pandemic lockdowns and emergency measures provided an unexpected and substantial windfall to motor insurers.
"Covid has handed insurers £3.3bn of free cash, which is equivalent to £118 per policy. So far, the industry has reduced premiums by an average of £25."
Maxwell Scott added: "If insurers are keen to trumpet the £25 drop in premiums during the past 18 months, it's worth asking why they have kept quiet about the further £93 per policy in unexpected profits [they have gained], for which they have had to do nothing.
"A number of price comparison sites release information about premiums, but they vary widely."
He cited the average car insurance premium on Confused.com was £763 in 2020 - for MoneySuperMarket it was £470 and for ComparetheMarket it was £707.
The top 10 motor insurers received £11.7bn in premiums in 2020 - this includes Admiral, Axa, Direct Line, Aviva, LV=, Hastings, Esure, Ageas, NFU and RSA.
"The ABI data we used was the lowest, at £465 for an average policy. No wonder consumers are confused. The only way to be certain that the consumer is getting a fair deal from motor insurers is for them to submit their numbers to an official body for peer review," Maxwell Scott continued.
"We believe that for a compulsory product like car insurance, it is not okay for insurers to mark their own homework.
"In the name of transparency and fairness to consumers, we've written to the business secretary to request that he commission the Office for National Statistics to review industry pricing data."
He suggested that if claims numbers drop steeply and there's very little corresponding fall in prices, "then somebody is doing rather well out of a very regrettable set of circumstances".
"Insurers are dragging their feet on paying out claims for business interruption and now it appears from our research that they are keeping under wraps the true extent of their pandemic profits from car insurance too," Maxwell Scott added
Fiercely competitive
An ABI Spokesperson said: "Motor insurance remains fiercely competitive and the ABI's premium tracker, the only one to record what customers actually paid, shows the average cost is at a five-year low and fell by £38 in the first half of 2021.
"Motor insurers supported customers throughout the pandemic including providing cover for key workers to drive to and from work free of charge and those volunteering in response to the pandemic.
"Whilst premium refunds or discounts are a commercial issue for individual insurers, and the vast majority of motorists will still have required some cover even when not using their car as much, some have provided premium refunds, free-of-charge breakdown cover and replacement vehicles for NHS staff as well as flexible premium payment options.
"The same firms often provide cover for home and travel insurance meaning savings from one product line across the year can also help keep availability and affordability of insurance for other customers too."