During challenging times for the industry, '2021 has been a sea change for GRP', says chief executive
Global Risk Partners (GRP) has an M&A pipeline 'as strong as ever' following premium doubling in the last year.
GRP's controlled gross written premium has doubled to £1.8bn – up from £900m in 2020, according to its trading update ending September 2021, published today (2 November 2021).
This is influenced by the acquisition of a majority stake in the business by Searchlight Capital Partners in February 2020, and GRP acquiring the likes of Marsh's Hedron Network (February 2021) and Willis Towers Watson's (WTW) Northern Ireland book in July 2021.
Continuing the upward trajectory, GRP's run-rate earnings before interest, taxes, depreciation, and amortisation (EBITDA) has climbed by 30% to £80m – up from £61m in 2020.
The brokerage's run-rate income has also risen by £34m to £197m, up from £163m in 2020.
GRP chief executive Mike Bruce said: "This is a strong performance by GRP during challenging times for the industry. 2021 has been a sea change for GRP in terms of scale as we have doubled the amount of GWP we control and our EBITDA in 2021 jumped by 30%, building on a 20% increase between 2019 and 2020."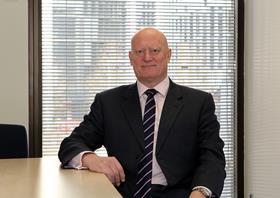 Capitalising on acquisitions
Bruce further highlighted that GRP has seen a 5% improvement in its net promotor score (NPS) to plus 60 in its NPS annual survey of 80,000 clients.
Looking ahead, Bruce added: "We are very well positioned to capitalise as the economy emerges from the pandemic and our pipeline of acquisitions is as strong as ever, underlining the enduring value of our business model.
"This is an excellent performance across all aspects of our business during unprecedented trading conditions. I want to thank both management and our 2000 employees for their resilience and focus during the pandemic."
In addition to Hedron Network and WTW's NI book of business, GRP also acquired majority stakes in Crotty Insurance Brokers in September 2020 and online commercial insurance broker Insync Insurance solutions Limited in December 2020. It also entered the health insurance sector by buying healthcare broker Premier Choice Healthcare (PCH) in January 2021.