The real estate focused broker said 'Alan and Thomas would be an exceptional home for this business'
Alan and Thomas Insurance Group – the southern hub of broking business Global Risk Partners (GRP) - has bought property owners' insurance specialist broker Aquilla Insurance Brokers (Aquilla).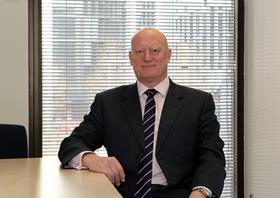 The deal has been approved by the regulator and the consideration is undisclosed.
Founded by Julian Mungo in 2009, London-based Aquilla writes insurance across the real estate sector.
Julian Boughton, chief executive of Alan and Thomas, said: "Aquilla is a superb business with a great track record of growth in the property space and a reputation for excellent customer service.
"The business has firm foundations [and] a great portfolio of clients - we look forward to working with the management team to drive the next phase of growth for Aquilla."
Fresh opportunities
Aquilla's founder Mungo added: "During the discussions with Boughton and his team, it quickly became apparent that Alan and Thomas would be an exceptional home for this business.
"Alan and Thomas understand how Aquilla operates and why it has become so successful and have made clear their ongoing commitment to nurture Aquilla as well as to support our growth plans.
"There are plenty of fresh opportunities in the property owners market as the economy emerges from the pandemic and we fully intend to capitalise on them under new ownership."
Originally founded in 1975, Alan and Thomas is based in Poole. It provides commercial insurance solutions and risk management services for businesses, organisations and charities, as well as personal insurance for high net worth individuals.
Mungo said: "Clients can rest assured that it will be business as usual. The Aquilla brand will not change, however Aquilla will now also have increased market exposure in a changing and challenging marketplace to support the core strengths that have underpinned the company's success to this point."