The MGA plans to use its new team and proposition to meet the requirements of niche broker partners, says managing director
MGA First Underwriting has appointed a new team to spearhead the launch of a new real estate product range to its underwriting portfolio.
First Underwriting, which is based in the UK, provides insurance products covering specialist motor, home, surety, travel bonds and tour operators.
Its expansion into real estate this month (July 2022) follows the MGA securing a five-year capacity deal amounting to £1bn of gross written premium with Accredited Insurance (Europe) Limited in January 2022.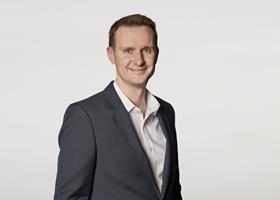 This partnership has so far helped First Underwriting develop its portfolio by opening up "opportunities for us to be innovative in the development of new products", alongside providing "the capability to guarantee long-term capacity to our brokers", said First Underwriting managing director Tom Donachie.
"The new real estate product has been developed to meet the wider specialist requirements of niche broker partners and to provide a broader risk selection to meet their customers' diverse and bespoke insurance needs," he added.
Back to fundamentals
First Underwriting's new head of real estate, Graham Bailey, noted that the MGA's proposition was created based on feedback from customers and the wider market.
He said: "Whilst competitive pricing and breadth of coverage are key components of the product, we are aware that our proposition needed to be more than that.
"In this regard, we have gone back to the fundamentals of service – experienced underwriters that are easily contactable, solution-based in their approach and who understand the importance of responding promptly and efficiently.
"This is further complimented by our claims handling capability, where we have partnered with leading claims providers to ensure that our brokers and customers receive an excellent claims service.
"All [this] combined makes the first real estate product one that can be recommended with confidence."