The intermediary consolidation business also grew its revenue by 52% over the course of last year
Intermediary business PIB Group has reported a 78% increase in its adjusted earnings before interest, taxes, depreciation, and amortisation (ebitda) for the 12 months to 31 December 2021 – this figure now stands at £67m, according to the broker's 2021 full-year financial results, published today (5 August 2022).
Within its adjusted ebitda figure, PIB Group has removed "one-off, distortionary costs borne from PIB's transformation", such as "acquisition and restructuring costs, IT and infrastructure integration costs and costs associated with business line closure and alignment".
The adjusted ebitda on a run-rate basis, which "includes 12 months' pro forma effect of acquisitions completed during 2021 and associated expense efficiency savings", was £77.7m at the end of December 2021.
This means PIB Group's ebitda margin for last year is 29%, or 34% on a run-rate basis.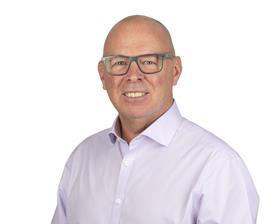 Meanwhile, the broker also grew its revenue by 52% in the 12 months to December 2021, to £230.9m. Organic growth was 12% for the same reporting period.
Year-end highlights
PIB Group's highlights from 2021 include making eight acquisitions in line with its M&A strategy – including the purchase of Irish retail broker Creane and Creane and Staffordshire-based broker Element Hinton, to name a few – as well as boosting its employee headcount by 38%. The business now employs 1,826 staff.
The intermediary also set its M&A cap outside of the UK last year by launching an international division - this now has an operational footprint in Ireland, Germany, Denmark, Poland, the Netherlands and Spain, covering retail, wholesale, reinsurance and MGAs.
PIB Group additionally secured a majority investment from funds advised by private equity business Apax Partners, alongside a minority reinvestment by The Carlyle Group, in January 2021.
As a result, the broker "refinanced its original term loan facility and raised an additional committed acquisition facility during the course of the year, taking the group's total potential borrowings to in excess of £1,103m".
A 'defining year'
Speaking on these results, PIB Group's chief financial officer, Ryan Brown, said: "The 2021 financial year was a defining year for PIB Group.
"Amid a number of challenges which emerged from the external environment, PIB delivered an exceptional financial performance and made significant progress in internationalising the group with the acquisition of a number of highly specialist businesses spread across Europe.
"We are also immensely proud to have received a resounding endorsement of our business model by securing a new equity investment from funds managed by Apax Partners and a reinvestment by The Carlyle Group.
"As a group, we remain laser focused on our ambition to create one of Europe's leading independent diversified specialist insurance intermediaries.
"I remain confident that the ever increasing strength of our infrastructure and platforms, along with the exceptional expertise and commitment of our people, the strength of relationships with insurer partners and incredible support from our capital providers, will ensure that we are able to support our clients, adapt to changing market dynamics and remain capable of driving significant growth both this year and into the future."