The acquisition supports the insurer's intention to become the 'market leader' in this business line
Aviva has signed an agreement with specialist MGA Azur Underwriting to acquire its high net worth (HNW) personal lines business in the UK and Ireland.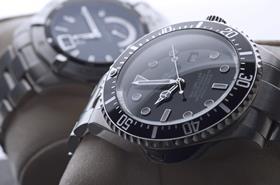 Azur was established in January 2016 and acquired AIG's Private Client Group later that year to build its HNW offering.
Its acquisition by Aviva supports the insurer's stated intention to become the "market leader" in HNW personal lines and builds on its "strong existing distribution relationships" to create an "efficient service to brokers in the HNW market".
Aviva entered negotiations with Azur earlier this year.
The terms of the acquisition will see Azur's team transfer to Aviva under Transfer of Undertakings (Protection of Employment) (Tupe) terms and manage the run-off of the existing Azur Underwriting book.
New business written following completion of the deal will be written under the Aviva brand, as part of the Aviva Private Clients business.
The transaction has been funded by Aviva Insurance Limited.
A Tupe refers to when an organisation, or part of it, is transferred from one employer to another, or a service is transferred to a new provider.
Aviva's Private Clients business was previously supplemented by the acquisition of Axa XL Private Clients' team and business earlier this year (2 March 2022).
Market leader?
Adam Winslow, chief executive at Aviva UK and Ireland General Insurance, said: "I'm delighted to confirm we have signed a binding agreement with Azur Underwriting.
"Once completed, it will confirm our place as the market leader in the UK and Ireland private clients market, which is our stated ambition.
"In agreeing the transaction with Azur, we are bringing together a formidable team of experts from within Aviva as well as Azur. It builds on the successful transfer of the Axa XL private clients team, which has already extended our reach and capabilities."