The new addition to the group will be 'of great benefit to our partner brokers and their clients', says wholesale managing director
The Jensten Group has today (2 August 2022) acquired Origin UW, following regulatory approval.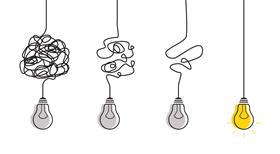 MGA Origin UW provides commercial insurance solutions for SME businesses and professionals.
The firm specialises in writing business for clients with a turnover of up to £50m, with appetite to consider 95% of businesses in the UK.
As part of the move, Origin UW will continue to function as a standalone brand within Jensten's wholesale division.
All members of the team, including managing director Dawn Henderson, will remain with the group.
Jensten Group chief executive Alistair Hardie said: "Origin UW is a business with a strong track record and an attractive broker and client base.
"We look forward to supporting the team in unlocking further potential in the business."
Broker benefits
Simon Taylor, Jensten's wholesale managing director, added that the team knew "from the outset" that Origin UW "would be a great strategic and cultural fit for Jensten's existing wholesale proposition".
He continued: "Dawn has built a successful, specialist MGA with a great reputation in the market.
"This is a fantastic addition to the group and will be of great benefit to our partner brokers and their clients."
Henderson, meanwhile, said: "We're hugely excited to be joining the Jensten Group.
"We're confident this step will allow us to make even more progress in providing excellent products and service to our brokers."