The Russia-Ukraine war has heightened cyber risks to all businesses, with ever evolving risk in cyber the data and analytics firm stress that innovation is vital to remain abreast
GlobalData predicts that cyber insurance premiums could become unaffordable for UK SMEs in 2022 due to soaring cyber threats, the ongoing war between Russia and Ukraine and the cost-of-living crisis reducing disposable income.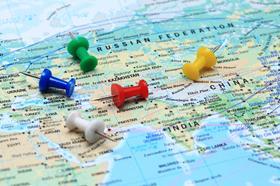 The data and analytics firm's 2021 UK SME Insurance Survey found that 17.3% of SMEs did not have cyber insurance that year due to it being too pricey. Meanwhile, 29% of SMEs cancelled their policies to help cut costs.
Cost cutting has led to a similar trend with premium credit for SMEs.
Businesses that were smaller seemed most exposed to rising costs – only 21% of micro businesses had cyber insurance.
This was in comparison to 40.1% for smaller businesses and 54.3% for medium-sized businesses.
Ben Carey-Evans, senior insurance analyst at GlobalData, said: "With SME budgets being squeezed and insurers not being able to lower the costs of premiums, the rising costs will be a big issue for cyber insurers going forward.
"Businesses and consumers have been hit hard by the cost-of-living crisis, with sky-high fuel and energy prices leaving consumers with a smaller disposable income to spend. GlobalData expects the number of businesses cancelling their cyber insurance policy to only increase this year."
Ukraine-Russia fallout
Meanwhile, the war between Ukraine and Russia has heightened cyber risks to businesses in the UK, which is further compounded by working from home.
GlobalData's Cybersecurity – Thematic Research report published in April 2022 suggested that innovation will be vital in tackling the ever-evolving cyber threat landscape which includes the Ukraine-Russia fallout.
The firm estimates the global cybersecurity industry will grow from $125.5bn (£103.9) in 2020 to $198bn (£163.9bn) in 2025 at a compound annual growth rate (CAGR) of 9.5%.
David Bicknell, thematic analyst at GlobalData, added: "No one – not even security providers themselves – are safe from attack. Today's always-connected world offers a myriad of opportunities for cyberattackers to disrupt countries, organisations and individuals.
"A challenging worldwide geopolitical environment exacerbated by the Covid-19 pandemic – and, since February 2022, the Ukraine-Russia conflict – has gifted cyberattacks an uneven playing field, which they are actively exploiting.
"The Biden administration's top cyber officials recently warned that more frequent cyberattacks are the 'new normal' for US companies and individuals. Or to put it more starkly, things are bad out there and they're unlikely to get better anytime soon."