By streamlining the organisation, newly acquired businesses can be 'neatly dropped' into the group, says chief executive
Broker Jensten Group has announced a streamlining of its business that will see its corporate structure, systems and brands simplified.
As part of this work, the group will restructure under five key trading divisions, including Jensten Insurance Brokers, Jensten London Markets, Jensten Underwriting, Jensten Brokers Europe and the Coversure brand, which will retain its current franchise activities.
Jensten Insurance Brokers launched today (4 March 2022) - this has been formed from Tasker Insurance Brokers, which the group acquired in September 2021. The group's Huntingdon and Ilkeston brands will join Tasker as part of Jensten Insurance Brokers in May this year, followed by HTC Associates in September.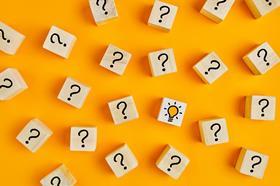 Packetts, Jensten's regional office in Yorkshire, and Advance Insurance Agencies, Jensten's niche personal lines broking business in the south west, will retain their current branding following the group-wide changes.
Jensten Group's streamlining process will also see former managing director of Tasker, Robin Thomson, become managing director of Jensten Insurance Brokers.
Primed for growth
Alistair Hardie, Jensten Group's chief executive, told Insurance Times: "We've acquired quite a lot of businesses – seven acquisitions in the last couple of years. There comes a natural point when a business grows like that, where you want to stop, streamline and do all the tidying.
"We're calling it a transformation programme – we're effectively trying to simplify the complication that has been created by completing lots of acquisitions."
Hardie added that the transformation programme's most important advantage would be that end customers would be "clearer about the company they're dealing with" because the process would create "one consistent brand".
The programme is also designed to create "a further foundation for doing further acquisitions as we move forward over the next couple of years", Hardie continued.
Robert Organ, Jensten's retail managing director, added that the streamlining process would create "the building blocks for our growth going forward".
He said: "We've had a huge amount of growth and now we're rationalising, simplifying and establishing ourselves as a really solid core business. We've got our house set out now, so we can grow in a sustainable way."
Targeted growth ambitions
The Jensten Group is targeting both organic and M&A growth over the next few years, explained Hardie.
"We're not going to stop the growth journey - we're going to carry on making acquisitions. We have a very healthy list of acquisitions we're currently in conversation with and we'll be announcing those, I hope, before the end of the year," he said.
Hardie added that Jensten Group's transformation process would allow new acquisitions "to be brought into the group and neatly dropped in, rather than creating more complication every time we do that".
Apart from M&A, and despite what Hardie called a "challenging marketplace", Jensten is targeting double digit organic growth this year. This plan will be supported via a strategy to target new specialisms and build a "strong new regional presence", particularly in the West Country and the Midlands.
Organ added: "We're very clear on what our strategy is around geographical footprint and the specialist footprint as well."