Group chief executive believes the broking business is 'an attractive alternative for high quality community brokers looking to find new investors'
Broking business Jensten Group has completed its acquisition of Tasker Insurance Group after receiving regulatory approval.
The group now owns specialist retail broker Tasker Insurance Brokers, Lloyd's and London market wholesale broker Tasker and Partners, as well as MGA Gresham Underwriting.
Following the deal's completion, Tasker Insurance Group chief executive Robert Organ will now become managing director of Jensten Retail, while Graeme Lalley, Tasker Insurance Group's chief operating officer, will take on the same role at Jensten Group, with responsibility for technology and operations, business transformation, HR and facilities.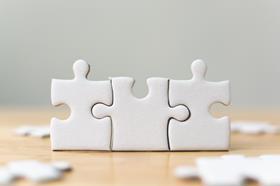 Organ and Lalley will additionally join the Jensten Holdings board alongside group chief executive Alistair Hardie, group chief financial officer Ed Hannan and wholesale managing director Simon Taylor.
The transaction, which was initially announced in June, marks Jensten Group's third acquisition this year after it bought Wiltshire-based specialist personal and commercial lines broker Advance Insurance Agencies, as well as Yorkshire commercial broker Packetts, in February 2021.
Speaking on today's announcement, Hardie said: "Tasker is an excellent business and a strong strategic fit, providing us with enhanced scale in each of our core business areas – retail insurance broking, Lloyd's and London market broking and specialist underwriting. We are delighted to have completed the deal.
"Our innovative model for acquisitions, combined with the flexible proposition we offer to management, staff and clients, makes us an attractive alternative for high quality community brokers looking to find new investors."