The deal forms part of the company's buy and build growth strategy
The Jensten Group has continued its "ambitious buy and build growth strategy" with the acquisition of Wiltshire-based specialist personal and commercial lines broker Advance Insurance Agencies.
The deal marks Jensten's second acquisition this year and is designed to help further its strategy to expand its specialist capability.
For example, the business said Advance will become its "centre of excellence for specialist personal lines within the group", where it will focus on sourcing specialist motor product solutions for niche customers, working with price comparison websites as well as online and offline lead generation.
This will help provide an expanded service to clients of Jensten's Coversure franchises as well as its wholly owned broking operation.
Alistair Hardie, Jensten Group's chief executive, said: "This acquisition, the second this month, demonstrates how compelling our alternative model and flexible proposition is proving to UK brokers.
"We are at an advanced stage to acquire a number of brokers over the coming months and see a clear appetite from brokers looking to find new investors and protect their hard-earned legacy."
Supporting continued growth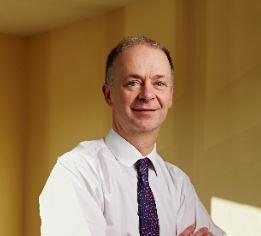 Advance, which has 82 staff, currently handles £16m in gross written premium (GWP). The business has offices in Chippenham, Swindon, Westbury, and Trowbridge.
Following the acquisition, the broker's brand will be retained in line with Jensten's integration model.
Matt Jones, presently Advance's business development manager, will become managing director and take over the day-to-day running of the business from Clive Woods, who will move into a consultancy role for a transitional period. Director Sam Woods is retiring.
Hardie continued: "Adding Advance to the Jensten family is not only about supporting the continued growth of a strong local broking business, but also enables us to add new capabilities that further enhance our specialist insurance market appetite.
"Clive and Sam have built a fantastic business and their niche orientation fits neatly with our strategic direction. I am excited about how we can take their lead generation expertise and apply it across our group to drive further organic growth in Jensten brokers and our Coversure franchise network."
Clive Woods added: "We were attracted to Jensten by the pragmatic and efficient approach of the M&A team, the strong cultural overlap and their innovative and unique approach to buying brokerages.
"I have no doubt the clients, staff and business as a whole will flourish under Jensten's ownership and look forward to working with the Jensten team to take the business we have proudly built to the next level."
M&A activity
Advance is the fourth acquisition to form part of Jensten's build and buy strategy, following on from the acquisition of charity and training specialist Packetts earlier this month and Derbyshire-based professional indemnity specialist HTC Associates and Lloyd's and London market wholesale broker Senior Wright last summer.
Jensten's insurance broking offering includes over 90 Coversure franchises, focused mainly on the small commercial insurance market and a wholly owned broking operation, primarily focused on mid-market business.
The group also has a wholesale operation made up of Policyfast, City Underwriters and Senior Wright – these are supported by in-house platform development business Jensten Technologies.
Jensten currently controls around £245m GWP and has a publicly stated ambition to reach £500m within the next three to five years.