The broker's wholesale managing director believes its new division is an example of how it provides 'our people and partners with greater opportunities than the status quo'
Jensten Group has today (4 July 2022) launched a new division, Jensten London Markets.
This will bring together the intermediary organisation's London market operations and teams under a single brand, including Lloyd's broker Senior Wright, which specialises in liability, construction and engineering, as well as Tasker and Partners, its specialist Lloyd's and London market wholesale broking business focused on property and liability classes.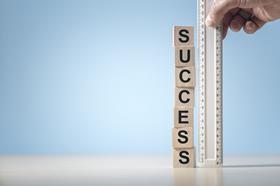 Jensten London Markets will be led by Barry Reynolds, who joined Jensten Group when it bought Tasker Insurance Group in September 2021. Reynolds will report to Jensten's wholesale managing director, Simon Taylor.
Taylor said: "Both businesses have a rich history and pedigree and are recognised for being specialists in their chosen areas. The decision to bring them together as Jensten London Markets was not taken lightly.
"However, the opportunity for our people and partner brokers to come together, combining the skills, cultures and heritage of both businesses to offer a market-leading proposition is compelling - it was a change all have fully committed to and have actively embraced.
"It is another excellent example of how we ensure that by becoming part of the Jensten Group, we provide our people and partners with greater opportunities than the status quo."
Significant milestone
Jensten London Markets has plans to grow and increase its headcount, to maintain high service levels.
Meanwhile, Tasker Brokers (Europe) will be relaunched soon as Jensten Brokers Europe.
Reynolds added: "Today marks a significant milestone. Jensten London Markets brings together two experienced teams with specialist sector knowledge.
"Working together, with the strength of the wider Jensten wholesale team, our proposition to our producing brokers is significantly enhanced."