Higher sub-limits and extension limits for these policies in London give the market 'a competitive differentiation', says broker's head of international construction
Rates for builders' risk insurance in the London market have grown by around 5% year-on-year, according to independent Lloyd's and London market broker Miller.
Its half yearly London market update – July 2022 report, published today (28 July 2022), further found that builders' construction risks that are highly exposed to natural perils are experiencing rate increases above this benchmark 5% due to reduced capacity.
Despite these rate rises, however, Miller account executive and head of international construction Andrew Clydesdale believes London is leading in this line of business.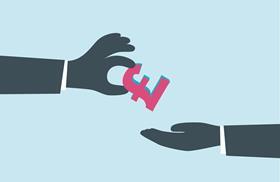 He said: "Sub-limits and limits for extensions in cover remain higher than seen in domestic markets, providing a competitive differentiation in favour of London."
Capacity and risk appetite
Clydesdale noted that within the London-based builders' risk market, "underwriters' appetite for risk remains broad and all types of risks are considered", with "capacity in London for well presented risks [remaining] strong".
In particular, "midstream and energy-related projects remain popular among London underwriters" and there is "abundant capacity and appetite for larger construction projects with values over $100m (£82m), however insurers are increasingly willing to review lower limit projects that are within appetite".
However, there are still numerous factors denting underwriters' appetite for this type of risk.
Clydesdale explained: "We are seeing an increased focus on the use of social impact reports from a number of key markets, which are implemented at a corporate level and can affect underwriters' appetite, especially for coal related projects.
"For standard four walled building projects, water damage mitigation and fire protection measures are of increasing concern for underwriters.
"[In addition], heavy civils, tunnelling and hydro projects are tougher to place, as are smaller projects and 'wet' risks such as harbours and jetties.
"Open market wood frame capacity is still very restricted - a few markets will provide follow support to selected domestic leaders [which] impose strict security terms. We are expecting additional capacity to enter the market later in the year."
Broker considerations
To successfully navigate this market, Clydesdale recommended working "with insureds to understand risks for their project and recommend measures in place that would ultimately reduce deductibles and rates" – for example, most risk submissions now require a water damage mitigation plan.
"Risks are taking longer to place as there remain few lead markets willing to quote and follow markets can still determine the final terms and total cost," Clydesdale continued.
"High quality underwriting information is still crucial to get the best terms and most effective responses from underwriters, as well as early engagement on master programme renewals or upcoming opportunities."