The firm's app aims to change the car insurance journey for both consumers and insurers
Prestige Insurance Holdings has launched state-of-the-art broking brand Stroll Insurance into Northern Ireland's insurance market.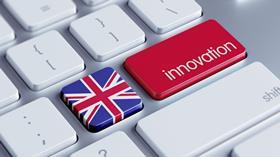 Prestige Group has invested £5m into the new digitally-led business as part of the launch. Exactly 60 new jobs in the local labour market have also been created.
Prestige Insurance Holdings' businesses include broker AbbeyAutoline, broker Bond Lovis, Prestige Underwriting Services, insurtech Covernet, underwriter Octane London Market Limited and insurtech Trumo.
Stroll's aim is to transform how people buy insurance and manage their policy, starting with the motor market before expanding into other areas and new territories.
Its ethos, meanwhile, is "based on simplifying what some perceive as a complex and lengthy process" by "ultimately increasing efficiency, optimising the overall customer experience and inspiring advocacy", said managing director of digital Brian Allen.
The launch follows Prestige Insurance Holdings announcing a £3m investment into creating the broking brand earlier last year (December 2021).
Alleviating stress
Allen added: "Our customers live busy, fast-paced lives and they strive to alleviate stress where they can. They want to stand on the train station platform for their daily commute, purchase their ticket, listen to a podcast and scroll through last minute holiday deals, all simultaneously, on one device.
"They want everything in the palm of their hand, and how they purchase their car insurance should be no different."
Customers, as a result, can now purchase and manage their insurance either online or via the Stroll app.
Allen states the app will store all relevant documentation that can be accessed anywhere at anytime – "challenging the traditional 'bottom drawer' filing system".
He continued: "These are changing times for both the customer and the insurer and I am excited that Stroll Insurance is walking alongside them both.
"We are so confident in our offering that we are investing in a seven-figure marketing campaign to spearhead our growth here in Northern Ireland and become the leading digital broker of choice."