The deal also supports Aviva's net zero 2040 target
Aviva has signed a deal with Tractable to improve the accuracy of its UK motor claims via the insurtech unicorn's visual artificial intelligence (AI) solution.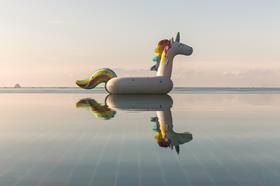 This deal will see Aviva roll out the technology across its entire UK repair network including Solus, the insurer's exclusive chain of body work establishments, which handles tens of thousands of motor claims annually.
It will also help Aviva meet its sustainability target of being a net zero company by 2040 by allowing it to identify parts that can be safely repaired and stop them being replaced unnecessarily.
Alex Dalyac, founder and chief executive of Tractable, said: "Tractable's AI is built in the UK and through it being applied at scale by Aviva – one of the country's largest general insurers – we will help customers across the UK get back to normal more efficiently.
"In addition, by helping Aviva reduce the environmental impact of its repair work, its adoption has benefits for us all – Aviva customers and non-customers alike."
Improving claims diagnostics
Tractable uses visual AI to assist in the repair of cars and homes. Photos can be used to assess damage, streamlining accurate calculation of claims costs quickly, for example.
The AI solution aims to assist and guide engineers, allowing Aviva to quickly and accurately complete remote assessment of repair estimates and provide more accurate data on motor claims.
Simon Smith, Solus' managing director, said: "Implementing Tractable's AI into our motor claims will deliver multiple benefits.
"It will improve the accuracy of repair diagnostics across Aviva's UK repair network, making the way in which we assess vehicle damage more efficient. This means we can get to work on fixing the vehicle and getting customers back on the road.
"It also helps us work towards our sustainability ambition of being a net zero company by 2040. Remotely identifying which parts can be repaired rather than replaced has a number of environmental benefits – we avoid the unnecessary journeys by an assessor to look at a claim in person, we prevent safe, working parts from going to landfill and we reduce the volume of green or new parts that would need to be ordered and shipped in the first place."