The insurtech's revenue has grown 600% in the past 24 months
Insurtech Tractable has become the UK's first computer vision - where artificial intelligence (AI) is used to train computers - unicorn after a $50m series D investment led by venture capital firm Insight Partners and fintech company Georgian, making it the third unicorn this year in the insurtech sector.
This funding round doubles the total raised so far by Tractable from $55m to $115m and values the company at $1bn.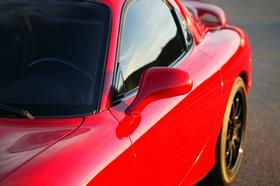 A unicorn is a privately held startup that is valued at over $1bn.
Alex Dalyac, Tractable's chief executive and founder, said: "Six years ago we founded Tractable to bring the AI breakthrough in image classification to the real world.
"We cracked how to assess cars, helping over a million people recover from accidents and helping recycle cars that couldn't be repaired.
"We've turned $55m raised until now into $1bn of valuation. And yet, there are other image recognition tasks out there and more AI breakthroughs to come. Next up for us is homes."
This follows the insurtech revealing its plans in the Japanese motor insurance market in November 2020.
Doubling down
The investment will help Tractable double down on accident recovery, which is the company's core business.
But it will also fund new AI solutions for assessing the condition of a car, which will allow users to understand vehicle damage down to individual parts, enabling transparent sale and purchase decisions.
Tractable works with automotive recyclers to visually identify the parts on end-of-life-vehicles that can be reused.
Automotive companies and auto leasing financial institutions will also be able to benefit from the technology.
For example, when drivers are involved in a road traffic accident, they or their repairer can submit photos of the damage to their insurer. Tractable's AI then analyses this in real-time to speed up decision-making, such as predicting whether the car is repairable.
Over 20 of the global top 100 auto insurers currently use Tractable.
The funding will also support the application of Tractable's technology to assess homes. The insurtech has already started work in this field, partnering with a leading global insurer based in Japan to help homeowners recover faster from a typhoon, for example, by allowing them to submit photos in their claim.
Growth trajectory
Over the past 24 months, Tractable has recorded revenue growth of 600%, in part through attracting new customers such as the Government Employees Insurance Company (GEICO) – the second largest auto insurer in the US.
Other customers include Tokio Marine Nichido, Mitsui Sumitomo, Aioi Nissay Dowa and Sompo Japan - the four largest property and casualty insurers in Japan - as well as Covéa, the largest auto insurer in France, Admiral Seguros, which is the Spanish entity of the UK's Admiral Group, and Ageas, a top UK insurer.
Lonne Jaffe, managing director at Insight Partners and Tractable board member, said: "Tractable's accelerating growth at scale is a testament to the power and differentiation of [its] applied machine learning system, which continues to improve as more businesses adopt it.
"We're excited to double down on our partnership with Tractable as they work to help the world recover faster from accidents and disasters that affect hundreds of millions of lives."
Emily Walsh, partner at Georgian Partners, added: "Tractable's industry-leading computer vision capabilities are continuing to fuel incredible customer [return on investment] and growth for the firm.
"We're excited to continue to partner with Tractable as [it applies its] artificial intelligence capabilities to new, multibillion-dollar market opportunities in the used vehicle and natural disaster recovery industries."