With climate change instigating more natural disasters, the insurtech is applying its auto appraisal know-how to property claims
Insurtech Tractable has today (20 January 2022) launched an artificial intelligence (AI) property solution for extreme weather events, such as hurricanes, floods and other natural disasters.
The new solution is called AI Property and it is now available in North America. It aims to fast track the damage assessment process from several months to a single day.
AI Property is now being used by major Japanese insurer Mitsui Sumitomo Insurance, a subsidiary of MS&AD Insurance Group Holdings, to help homeowners in Japan to recover quickly from natural disasters.
Alex Dalyac, Tractable's co-founder and chief executive, said: "Climate change is leading to more frequent and severe natural disasters. Hurricanes leave households without a proper home to live in.
"By allowing homeowners to immediately self-assess their homes via AI augmented damage appraisal, insurers can intervene faster and at greater scale to help their customers at their time of greatest need."
AI Property enables anyone with a smartphone to assess the external condition of a damaged property through an app - this works by the policyholder taking photos and submitting them to Tractable's AI platform, avoiding having loss adjusters attend the site.
Expanding services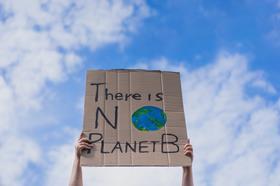 Tractable has worked extensively with property experts to prioritise the elements of the home where AI can add most value - for example, to assess standalone external objects, fences and walls.
Tractable's AI, which has been trained using a large database of historical claims and damaged property information, makes an immediate assessment of the amount of damage it sees and relays this to the homeowner's insurer.
Tractable has been working in Japan with MS&AD Insurance Group Holdings to use AI Property to help homeowners during the country's 2021 typhoon season.
The technology has already been used to process claims from last October's Typhoon Mindulle, which hit Japan's east coast.
Post-typhoon, MS&AD policyholders can now use Tractable's AI to take photos of high frequency, wind-related damage to fences, walls or other outdoor areas with their smartphones and send them to their insurer for assessment.
In the future, MS&AD and Tractable aim to expand this AI coverage to include assessing indoor damage, such as water leakage and smoke.
For now, MS&AD will use the AI only for wide-area disasters, such as typhoons, and the estimates calculated by the AI will be verified by humans.
Ikuo Kudayama, MS&AD's senior general manager, claims division, said: "We are proud to be the first major insurer in Japan to be using AI to help homeowners after a natural disaster.
"When a typhoon occurs, the devastation is such that assessing everyone's homes quickly is not always immediately possible. With AI, we use tomorrow's technology to help our policyholders today, ensuring [that] we help them as much as possible [in] their greatest moment of need."
Since 2014, Tractable has developed AI to accelerate accident and disaster recovery - more than 25 of the world's 100 leading insurers already use its technology to better understand damage to vehicles.