The new addition plans to make use of the 'extra leverage and product base that being part of PIB will provide'
PIB Group has bought family-run, Staffordshire-based broker Element Hinton to help expand its national footprint.
With a 33-year trading history, Element Hinton is run by Richard Hinton and his eldest son Matthew Hinton. Younger son Sam Hinton is also involved in the business.
The broker specialises in the construction, waste, engineering and holiday parks sectors, serving around 2,500 UK-based customers.
Talking on the benefits of the deal, Richard and Matthew Hinton said: "We are delighted that Element Hinton has found a new home through PIB Group.
"We look forward to working with and being part of one of the UK's largest independent broking groups which will enable, enhance and improve the professional services we provide to our clients.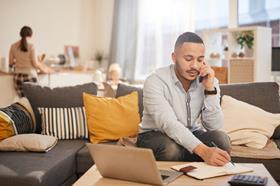 "Our fantastic team and loyal customers have played an important part in the success of Element Hinton and we now have an exciting future together as part of PIB, who will support the business to achieve further growth.
"Being able to collaborate with new colleagues around PIB will also mean that our clients can benefit from the extra leverage and product base that being part of PIB will provide."
Following the acquisition, all staff will remain with the business.
Clocking up the acquisitions
This transaction marks PIB Group's second acquisition this year after it bought UK and Ireland Insurance Services in January.
Also in 2021, the firm secured new investment from private equity business Apax Partners – PIB Group's previous majority investor The Carlyle Group re-invested for a minority stake.
Brendan McManus, chief executive of PIB Group, added: "I'd like to give a very warm welcome to Richard, Matthew and everyone at Element Hinton to PIB Group.
"They have developed and sustained a strong reputation they have built over the years, proven by their excellent relationships and high client retention. They are another excellent addition to PIB.
"We look forward to backing the further success of the business and being able to provide our new colleagues with access to additional specialist products and services for their clients to enjoy."