The acquisition will form part of PIB Group's specialty division
Broking organisation PIB Group has bought independent, Nottingham-based broker JRT Insurance Brokers to help consolidate its "strong East Midlands" presence.
Established in 2015, JRT serves both private and business clients, specialising in the construction, care, hospitality and leisure industries. The broker has local and national clientele, including a range of large national commercial clients in the care, property, construction, retail, telecoms and logistics sectors.
Its team of 14 staff are led by directors Richard Bright and Justin Thornhill.
Speaking on the acquisition, Brendan McManus, chief executive of PIB Group, said: "I'd like to give a very warm welcome to all our new colleagues at JRT Insurance Brokers, who will bolster PIB's northern presence.
"Richard and Justin have built a very successful business thanks to the hard work and support of their experienced team and loyal clients.
"We look forward to investing in JRT and providing them with the ammunition to keep growing through the support of our experts and additional facilities, products and services."
Bright added: "This is a fantastic moment for JRT as we become part of PIB Group.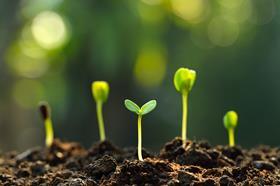 "We were attracted to PIB because they have acquired a number of quality brokers in our region previously, they have a strong management team, broad expertise and share our commitment to provide quality products and services to clients.
"It's the icing on the cake to be able to access the group's additional firepower and assistance for the benefit of both our clients and colleagues – a real added value for our business."
Boosting a niche offering
PIB Group plans to integrate JRT into its specialty division, alongside businesses with bases in Retford, Lincoln, Leicester and Derby.
The division, which is known externally as PIB Insurance Brokers, houses PIB Group's specialist commercial lines brokers, which are supported by in-house claims handling and a risk management team.
Of the eight transactions completed by PIB Group so far this year, four will integrate into the specialty division.
This includes UK and Ireland Insurance Services, Element Hinton, CBC Insurance Jersey and Simply Insurance Services, which the broker bought earlier this month.
Steve Redgwell, chief executive of PIB Insurance Brokers, said: "I'd like to give a very warm welcome to everyone at both JRT and Simply Insurance who have joined PIB Insurance Brokers in quick succession.
"They are another boost to our division as we continue to build our niche and specialist offering for the benefit of local and national clients.
"We look forward to collaborating with our new colleagues whose ambition, entrepreneurial spirit and client focus are complementary to our culture and growth goals."