Essex broker believes PIB Group offers 'opportunities for growth' and 'a strong cultural fit'
Independent insurance intermediary business PIB Group has bought wheels-based broker Simply Insurance Services, marking its seventh acquisition of 2021 and its 42nd M&A deal to date.
Established in 2000 by chief executive Mark Oldrey, Essex-based Simply Insurance provides road risk solutions for very small and micro enterprise (VSME) customers.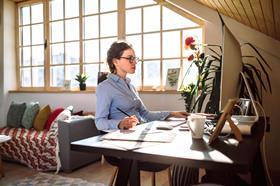 Initially offering motorcycle insurance, the business has diversified to now arrange motor trade insurance, including cover for driving tuition and motor fleets.
Non-motor commercial and other policies are also arranged on request for existing motor clients.
The acquisition was designed to strengthen PIB Group's motor proposition, with Simply Insurance's 40-strong team remaining with the business on completion of the deal. They will service around 8,000 clients nationally via telephone.
PIB Group's motor portfolio also includes PIB Insurance Brokers, Cooper Solutions and PIB Risk Management.
'Opportunities for growth'
Speaking on the deal, Brendan McManus, chief executive of PIB Group, said: "I'd like to extend a very warm welcome to everyone at Simply Insurance Services, who are another brilliant addition to PIB Group.
"Their investment in technology to support their experienced team in providing specialist road risks solutions means that they perfectly align and complement our motor offering. I look forward to seeing the business grow through PIB's investment and support to achieve further success."
Darren Leader, director for Simply Insurance, added: "This is a very exciting time for Simply Insurance as we become part of a larger group through PIB, which offers a strong cultural fit and opportunities for growth.
"Through PIB, our customers can choose from a broader range of products and services while receiving the same high levels of service they are accustomed to.
"At the same time our people can continue developing through extensive learning resources and career options available. I'd like to take this opportunity to thank our fantastic team and clients who have contributed to our success now and into the future."
PIB Group added that it is still working on its M&A pipeline and is looking to secure further transactions in both the UK and overseas.