Insurance intermediary firm grows 'arsenal' in Ireland with latest purchase of retail commercial broker
PIB Group has kicked off 2022 by purchasing retail commercial broker and financial planning firm Alan Tierney and Partners, subject to regulatory approval.
The deal marks the insurance intermediary's fourth retail acquisition in Ireland, as well as its fifth deal in the territory overall.
Founded in 1979 by Alan Tierney, Dublin-based Alan Tierney and Partners specialises in providing cover for the hospitality and leisure sector, especially pubs. The broker's clientele includes large corporates, SMEs and individuals.
The business, which employs 12 staff, is now led by managing director John Tierney, Alan Tierney's son. It has strong relationships with both the Lloyd's and London markets.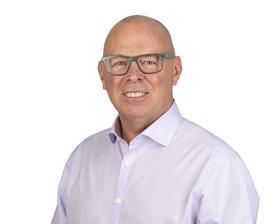 Brendan McManus, chief executive of PIB Group, explained that Alan Tierney and Partners will join PIB Group's "growing arsenal of leading brokerage businesses that will play a significant part in our journey in Ireland".
He continued: "For over 40 years, Tierney and Partners has grown a loyal client base that hold the business in high regard, which is testament to the team's excellent service and relationships with insurers.
"I'm delighted that PIB has become the new home for this excellent business and we look forward to investing in their ongoing success."
John Tierney added: "This is a fantastic opportunity to align with an established group and we are especially proud to bring our expertise to PIB Group's expansion journey in Ireland.
"It is an exciting prospect to be able to leverage the strength and stability of PIB Group. Our customers and colleagues have been the cornerstone of our success over the last 40 years and we look forward to the opportunity to pass on the benefits of our relationship with PIB Group to them."
New territories
Other businesses PIB Group has bought in Ireland include Optis Insurance, Creane and Creane, Oliver Murphy and Campion Insurance.
The business is targeting further international expansion this year via M&A, looking to grow its footprint beyond its existing operational territories of the UK, Channel Islands, Ireland, Germany, Poland, Denmark, Spain and the Netherlands.
PIB Group is in its 70th year of business.