The deal signifies PIB making Ireland a 'key territory' for business buys
PIB Group has bought Oliver Murphy Insurance Brokers, based in Waterford, Ireland.
Established in March 1996 by father and son team Oliver Murphy (senior) and Oliver Murphy (junior), the newly acquired business is a regional personal and commercial lines insurance broker. It also offers financial planning advice.
This transaction follows five months after PIB Group purchased Enniscorthy-based retail broker Creane and Creane in April - the two businesses contribute towards PIB Group's plan of becoming a leading independent insurance broker in Ireland.
The deal is pending customary Irish regulatory approvals.
Grow Irish footprint
Brendan McManus, chief executive of PIB Group, said: "I'd like to give a very warm welcome to our future colleagues at Oliver Murphy Insurance Brokers. They have established a brilliant business, strong reputation and excellent growth credentials, which make a fantastic addition to PIB Group.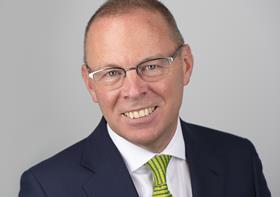 "This is another boost to our ambitions to make Ireland a key territory for PIB, where we intend to grow our retail and wholesale footprint through further acquisitions.
"I look forward to supporting further growth and success for everyone at Oliver Murphy."
So far this year, PIB Group has acquired JRT Insurance Brokers, Acquinex, Element Hinton Insurance Brokers, and UK and Ireland Insurance Services.
Oliver Murphy Insurance Brokers' managing director Murphy Junior added: "I'm delighted that Oliver Murphy Insurance Brokers will soon become part of PIB Group and to help build PIB's presence in Ireland.
"We were attracted to PIB because of the group's business model and diversity and look forward to leveraging the strength and resources available for the benefit of our clients.
"I'd like to say a massive thank you to our fantastic people and loyal customers who have helped to build the successful business that we are today and I look forward to continuing those strong relationships for many more years to come."