The transaction sees the continuation of PIB Group's international ambitions
PIB Group has bought financial lines MGA Acquinex, marking its third acquisition this year and its first European MGA purchase.
PIB and Acquinex plan to combine expertise to "provide an SME focused solution" that is "not available anywhere else in the market".
Headquartered in London, Acquinex provides mergers and acquisitions (M&A) insurance products for small to mid-market deals across Europe. The business also focuses on underwriting warranty and indemnity and tax liability insurance for UK and European SME transactions.
PIB Group plans to use its latest purchase to help it build expertise in specialist segments which it regards as "poorly represented yet demonstrate attractive growth characteristics". The organisation also plans to target businesses and teams in Europe, which complements its existing products.
Strategic ambitions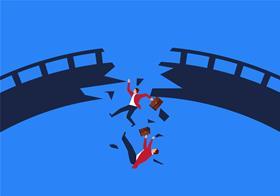 Ryan Brown, chief financial officer at PIB Group, said: "I'd like to give a very warm welcome to everyone at Acquinex, another highly specialist firm to be joining PIB Group.
"Our new colleagues are a fantastic addition, who have impressed us with their bespoke approach to underwriting along with a real depth in technical expertise and knowledge, which is exceptional for a business of this size and scale.
"Their strategic ambitions for internationalisation match our own and we look forward to investing into other countries and regions, as well as extending into other financial product lines."
Already this year, PIB has bought Element Hinton and UK Ireland Insurance Services, as well as secured new investment from private equity business Apax Partners.
Acquinex, which employs 20 staff, has a pan-European team serving clients from London, Frankfurt, Warsaw and Copenhagen offices.
As a result, PIB Group will now have a presence in Denmark; the business plans to expand further into Germany and Poland following the purchases of broking businesses WDB and Marx Re-Insurance Brokers in 2020.
Joining the group
Chris Jackson, managing director of operations at Acquinex, said: "We are delighted by the success of Acquinex in a relatively short space of time and thrilled to be in a position to become part of a larger organisation through PIB Group.
"There is a real alignment of interests for further geographical expansion and developing our product lines thanks to PIB's investment and financial support. The fact that this fits with the broader strategy of PIB is what makes this a great partnership."
Chris Thompson, managing director for underwriting at Aquinex, added: "Chris and I had shared insights and opinions on the market opportunity and how to best serve it.
"Chris saw it from a broker perspective and I could see how the SME market could deliver a much better risk portfolio for carriers and be an attractive niche that was being under-served by existing insurers.
"Our skills massively complement each other and this has enabled us to develop an M&A solution that is attractive and different for all our key stakeholders."